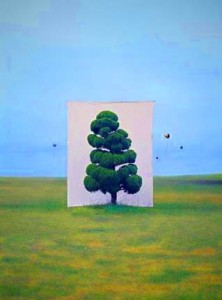 Ground Reality | Wednesday, November 18, 2009
Devinder Sharma
First the good news. Reuters wire service reports that only hours after the three-day Food Summit began in Rome this week, some 60 heads of state and dozens of ministers rejected the U.N.'s call to commit $44 billion annually for agricultural development in these nations.
This is a healthy sign. Although the decision is more political and smacks of international dishonesty in alleviating hunger, I personally feel it is a blessing in disguise. If the rich countries had committed US $ 44 billion annually for agricultural development, the entire money would have gone in for aggressively pushing for infrastructure development including GM research facilities and industrial farming systems based heavily on external input supplies that have already played havoc with farming in numerous developing countries.
Africa for instance would have received much of this investment for its highly flawed Alliance for a Green Revolution in Africa (AGRA), headed by Kofi Annan. Not drawing any lessons from the Green Revolution debacle in India, AGRA has all the ingredients to unleash a terrible farming crisis, building on a highly unsustainable farming system, in the years to come.
I am therefore not surprised to see the frustration being voiced by the FAO Director General Jacques Diouf: "I am not satisfied that some of the concrete proposals I made were not accepted,'' he told a news conference. "There was no consensus on this and I
regret it.'' The reason is obvious. As Reuters further said: While the summit agreed on the need to increase agriculture's share of international aid, it did not allocate the $44 billion annually - 17 percent of overall foreign aid - the FAO says is necessary to feed a population that is expected to grow to 9 billion by 2050. And now the bad news. FAO has taken a U-turn in its clear position on the race by food-importing countries and private companies to buy land overseas for domestic food and agriculture needs. Terming this land grab as 'neo-colonial' system, the FAO chief Jacques Diouf had ealier said: The risk is of creating a neo-colonial pact for the provision of non-value-added raw materials in the producing countries and unacceptable work conditions for agricultural workers. Jacques Diouf stand was however diametrically opposite to that of the International Food Policy Research Institute (IFPRI) in Washington DC, a think-tank that always thinks in favour of the agribusiness industry. Joachim von Braun, IFPRI Director General said importing nations realised that dependence on the international market made them vulnerable – not only to surging prices but, crucially, also to an interruption in supplies. "They want to secure the supply lines of food," he had said. IFPRI therefore had called for a code of conduct for the investing companies and countries. In my opinion, these companies and food importing countries are no better than food pirates. They are literally snatching food from the hands of the hungry populations in the countries that are leasing or outrightly selling their limited land resources to foreign investors. But just prior to the Food Summit and ostensibly to please the investors as well as the food importing countries, the FAO has gone in for a complete turnaround, seeking now a voluntary code of conduct. I am in fact shocked at this u-turn as I had thought that the FAO was still a shade better than the World Bank/IFPRI. But I feel I must change my opinion now. I increasingly find the line that separates the World Bank/MNCs and the UN/FAO has now blurred considerably. They now appear to be merely two sides of the same coin. Javier Blas of The Financial Times ( Nov 18, 2009) reports: The United Nations has started drawing up a code of conduct to regulate overseas investment in farmland, but the voluntary rules will not be ready for at least a year. The code is the first attempt to control the growing trend of so-called "farmland grab" deals, which involve rich countries such as Saudi Arabia and South Korea investing in overseas farming to boost their own food security. The trend gained prominence after an attempt by South Korea's Daewoo Logistics to secure a large chunk of land in Madagascar contributed to the collapse of the African country's government.Diplomats are concerned that African countries, many of which face problems of chronic hunger, are giving away vast tracts of farmland almost for free in return for vague promises of job creation and spending on infrastructure. The report further says: The UN and the World Bank are walking a tightrope in drawing up a code of conduct, however, as they do not want to undermine all foreign direct investment in agriculture, which they believe can offer opportunities for development. The difficulty was reflected in a declaration from the World Food Summit in Rome that aims to "facilitate and sustain private investment in agriculture" while seeking a study of "good practices to promote responsible international agricultural investment". But the blurred line that I talked about is in the next para: Guidelines would be non-binding, UN officials said. They would focus on making sure that "existing rights to land?...are recognised" and "investments do not jeopardise food security", according to a World Bank draft policy paper seen by the Financial Times. In future, please be sure that the World Bank and UN FAO policy papers are no different. You can read them as one.