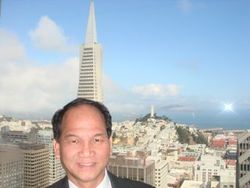 Henry D. Fahman, CEO of PHI Group
PHI Group, Inc. | 5 December 2017
PHI Group to set up Luxembourg bank fund to finance investment projects
NEW YORK, Dec. 05, 2017 (GLOBE NEWSWIRE) -- PHI Group, Inc., (www.phiglobal.com) (OTCQB:PHIL), a company focused on mergers and acquisitions and investments in natural resources, energy, agriculture and special situations, announced today that it has signed an agreement with a structuring agent and legal experts to set up a bank fund in Luxembourg in order to provide financing for the Company's and its clients' projects.
The Reserved Alternative Investment Fund (RAIF) can be established under the form of common funds ("FCP"), investment companies with variable capital ("SICAV") or under the form that does not have to have the legal form of a SICAV or an FCP. There will be no restriction in terms of eligible assets. RAIFs are free to introduce any kind of assets and financial instruments in their investment policy. According to the Luxembourg Law of July 12, 2013, RAIFs must entrust their assets to a Luxembourg custodian bank for safekeeping and must appoint an approved statutory auditor.
One of the tremendous advantages of RAIF is that it may have various sub-funds, each corresponding to a distinct part of the assets and liabilities of the RAIF. As such, sub-funds can be established under a RAIF umbrella to target different investment opportunities as desired.
PHI Group intends to use its first sub-fund to focus on organic agriculture, including growing selective crops and medicinal plants for healthcare supplements, producing proprietary organic fertilizers, manufacturing PHI EZ Water Tech (http://phiezwater.com/) water treatment systems, and acquiring existing farms and farmland.
Henry Fahman, Chairman and CEO of PHI Group, Inc., stated: "We are delighted to work with a group of premier experts who have successfully set up and launched a majority of bank funds in Luxembourg and believe that this structure will enable us to finance our own investment programs as well as assist our clients who have financing needs for large projects."
About PHI Group
PHI Group (www.phiglobal.com) primarily focuses on mergers and acquisitions and invests in select industries and special situations that may substantially enhance shareholder value. PHI Group also provides M&A and consulting services through its wholly owned subsidiary, PHI Capital Holdings, Inc. (www.phicapitalholdings.com)
Safe Harbor
This news release contains forward-looking statements that are subject to certain risks and uncertainties that may cause actual results to differ materially from those projected on the basis of such forward-looking statements pursuant to the "safe-harbor" provisions of the Private Securities Litigation Reform Act of 1995.
Contact:
Henry Fahman
Chairman & CEO
PHI Group, Inc.
+1-702-475-5430