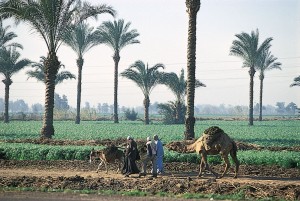 Emirates Business 24/7 | Thursday, January 08, 2009
By Abdel Hai Mohamed
The UAE's investments in Egypt were worth $2.9 billion (Dh10.65bn) at the end of 2008 and etisalat owned 39.5 per cent of the total, it was revealed yesterday.
Mahmoud Mohieldin, Egypt's Minister of Investment, said the UAE was the third biggest foreign investor in his country. There were 421 UAE companies in Egypt, including 64 contracting, 44 financial, 125 service, 40 agricultural, 38 tourism, 87 industrial and 23 communications businesses. The overall number increased by 54 per cent between 2003 and 2008. And 81 per cent of the UAE's total investment in Egypt had flowed there during the same period.
Etisalat is one of the three mobile operators in Egypt and was the first to offer 3.5G services.
Mohieldin was speaking in the capital at the end of a three-day tour of the UAE.
He said he had outlined a number of new investment opportunities to General Sheikh Mohammed bin Zayed Al Nahyan, Crown Prince of Abu Dhabi and Deputy Supreme Commander of the UAE Armed Forces. He also discussed investment plans with officials from Abu Dhabi Fund for Development, Abu Dhabi Investment Council and Al Qudra Holding. "Egypt will receive a number of UAE delegations next month to discuss the projects," said Mohieldin. "The proposals involve agriculture, land reclamation and the food industry in southern Egypt, as well as infrastructure and renewable energy projects.
"We have noticed a positive element in the UAE's investments in Egypt – they are no longer centred on real estate and financial services but are highly diversified. They are currently heading towards food development industries and infrastructure. This is very important since the investments are heading towards the 'real economy'."
Mohieldin said Egypt is planning major new housing, entertainment and education projects on its northern coast. He expected some details to be announced soon.
He said no UAE company or investor had notified his government that any project in Egypt had come to a halt or been delayed because of the global financial crisis. "UAE officials have confirmed their government's commitment to supporting investments in Egypt and securing required liquidity."
Asked about the effects of the crisis on his country's economy, the minister said no one had escaped the fallout – and he did not rule out job cuts.
"So far the effects on Egypt have been quite bad, particularly in terms of manpower. The unemployment rate has fallen to less than nine per cent. Egypt has 650,000 new job seekers every year and the government will endeavour to minimise the effects of the crisis on the economy."
He said EGP30 billion (Dh20bn) had been pumped into projects and new economic initiatives are being launched to support economic growth. The moves include a scheme to allow citizens to acquire stakes in public sector companies, up to a total limit of 30 per cent.
"The crisis will not greatly affect economic growth, which is expected to continue at five per cent. This is a good percentage in comparison to other countries."