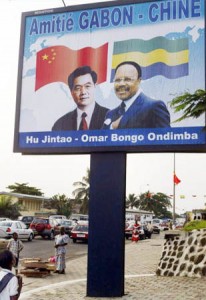 Financial Times | November 20 2008
By Javier Blas in London
The initial welcome given to rich countries' investment in African farmland by agricultural and development officials has faded as the first ventures prove to be heavily weighted in favour of the investors.
The United Nations Food and Agriculture Organisation warned of such a trend when it said this year that the race to secure farmland overseas risked creating a "neo-colonial" system.
The FAO's concerns were raised after Gulf companies farming on Sudanese land used only the country's land and water, relying on overseas supplies of fertiliser, seeds, specialised labour and tractors. Similar examples were found in Pakistan.
"As details of the first overseas farmland investments emerge, the enthusiasm is fading away day by day," said Alex Evans, a development expert at the Center on International Co-operation at New York University.
He said that farmland investment still enjoyed strong support as "a generic proposition" as it could give poor countries access to capital, agricultural knowhow, jobs, infrastructure and markets for their crops. But Mr Evans warned that such investment needed to "present a clear benefit for the host country and not only for the investor".
David Hallam, head of trade at the FAO, said farmland investments needed to have benefits for the host country not only in terms of generating jobs but also through "technology transfer, food security, poverty reduction and income growth through the multiplier effects of local sourcing of inputs. We would also have concerns about inappropriate models of agricultural production being introduced, which may have limited spillover benefits and even negative environmental impacts."
The deal by South Korea's Daewoo Logistics to lease arable land in Madagascar for 99 years with no upfront payment but only the promise to provide jobs has exacerbated concerns about lack of balance between investor and host.
The company would, however, have to make a significant investment to put the land into production, such as building roads, grain storage and irrigation systems, which would bring badly needed infrastructure to Madagascar, officials said.
Even so, agribusiness consultants and development officials said they were surprised by the fact that Daewoo would pay nothing for the lease, although they noted that investors in Ethiopia were obtaining long-term arable land leases at very low cost. Some east African countries, including Ethiopia, eager to attract investors and lacking oil or mineral resources, have leased their arable land at minimal cost in the hope that the resulting job creation and investment in farming infrastructure will be compensation enough.
The FAO plans soon to issue guides of how farmland investments could be drawn up to benefit both investors and host countries.
...............
Arab states lead search for soil
Middle East and north African countries have hitherto been the most active investors seeking overseas farmland, with Saudi Arabia, the United Arab Emirates, Egypt and Libya leading the group. So far little is known about the details of their plans, but government missions have visited sites in Pakistan, Ethiopia, Sudan, Uganda, Angola, Kazakhstan, Ukraine, Thailand and the Philippines. In the private sector, Al-Qudra Holding, an Abu Dhabi-based investment company, said in August it planned to buy 400,000 hectares of arable land in several African and Asian countries, while small Saudi companies are already farming in Sudan. Asian investors had until now maintained a lower profile, with China ditching plans to invest in overseas farms to concentrate in raising its domestic production. South Korea and Taiwan are exploring deals mostly in Mongolia, Vietnam and Thailand, and Seoul has signed a deal for palm oil in Indonesia. The Japanese private sector, particularly trading companies such as Marubeni, has avoided Africa, concerned about exporting crops from a hungry continent, and has concentrated on Brazil, the US, Uruguay and Argentina.