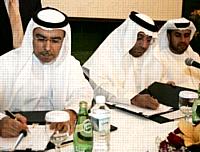 AME Info | Wednesday, August 27 2008
Al Qudra Holding plans to buy about 400,000 hectares of land in the Middle East, Africa and the Far East by the first quarter of 2009 to boost its agriculture operations, reported The National.
Al Qudra Agriculture plans to grow corn, wheat and rice as well as raise cattle for local and foreign markets.
The UAE-based company is negotiating to buy land in Pakistan, Syria, Vietnam, Thailand, Sudan and India, and has already acquired 1,500 hectares of land in Morocco and Algeria.