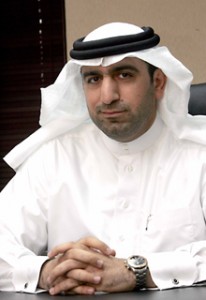 The National | August 27. 2008
Chris Stanton
Three new investment funds controlled by prominent Gulf investors will sink at least US$2.8 billion (Dh10.3 bn) into infrastructure, agriculture and hospitality projects in the Middle East and South Asia.
The group of investors, which includes the Abu Dhabi Investment House (ADIH) and Ithmaar Bank and Gulf Finance House – both based in Bahrain – has identified open investment niches across the region.
"It's a unique initiative, we did our homework and we have experienced positive feedback," said Rashad Yusuf Janahi, the managing director of ADIH.
Together, the three Shariah compliant funds will raise $2.8bn from the companies' own contributions and the participation of private investors.
They are authorised to raise up to $10bn and will each have their own management structures.
Mr Janahi said the companies had announced the three funds at once to take advantage of "a lot of liquidity" in the market.
The first of the funds, to be called InfraCapital, will invest in infrastructure to support large property projects across the Middle East.
The fund has a pool of up to $6bn, with the companies seeking to raise $1.5bn initially.
It will invest in power, water, transportation and other economic infrastructure.
Company officials yesterday estimated the Middle East and North Africa region will demand $545 billion of investment in infrastructure in the next 10 years.
"We said, let's start a specialised bank which will be able to support those infrastructure projects," Mr Janahi said.
According to Mr Janahi, the InfraCapital fund was designed to take advantage of an increasing shift to privatised infrastructure across the region.
Examples range from Egypt, which has flirted with the idea of privatising its railways, to the Federal Electricity and Water Authority in Abu Dhabi, which announced earlier this year that it would open up the power grid in the northern emirates to partnerships with the private sector.
Investment in infrastructure in the region has been dominated by firms from industrialised countries such as International Power, Marubeni and Veolia Water.
Mr Janahi said InfraCapital would continue to work with such firms.
A second fund, AgriCapital, will serve as a bank for agricultural producers and invest at least $1bn in biotechnology and food production overseas.
The fund will invest heavily in research and development to improve food production.
It will also buy farms overseas, a move that has been considered by the Government and private companies in the UAE.
Yesterday, Al Qudra Holding, an Abu Dhabi-based investment company, announced it would buy some 400,000 hectares of land in Pakistan, Syria, Vietnam, Thailand, Sudan and India starting next year.
"There will be some direct acquisitions [of land]," said Mr Janahi.
The Hospitality Development Fund was the third investment vehicle announced yesterday.
It will focus on both direct investment in tourism infrastructure, such as hotels, and also take stakes in tourism firms.
The Hospitality Fund, with initial capital of at least $300 million, will open up to private investors between October and January.
He said the two other funds would announce their opening to private investors later this year.
Yesterday's announcement marks the second big move in as many months for Gulf Finance House, which has taken stakes in private equity companies and banks across the region.
Last month, the investment firm announced it would form HadeedMENA, a $5bn steel firm, in partnership with Emirates International Investment Company, Khaleej Development Company, Q-Invest and First Energy Bank.
The company will seek to integrate overseas steel mills with plants in the Gulf to plug a shortage of steel in the region. It will announce iron ore deals by the end of the year.
---