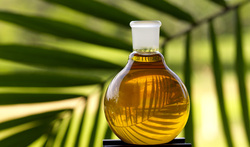 StockMarketWire | 27 January 2015
Equatorial Palm Oil secures $20.5m loan for joint venture
Equatorial Palm Oil, the AIM listed palm oil development and production company with operations in Liberia, has announced that its 50% owned joint venture company, Liberian Palm Developments ("LPD"), has entered into a $20.5m loan agreement.
It is with KLK Agro Plantations, a wholly owned subsidiary of Kuala Lumpur Kepong Berhad ("KLK").
Geoffrey Brown, executive director of EPO, commented: "We are very pleased that LPD has now secured this $20.5m loan with KLK Agro for the development of our oil palm estates in Liberia.
"We continue to be very well supported by KLK and this funding will enable our operations to enter the next phase of growth in order to drive value for all shareholders."