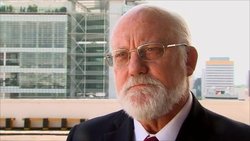 "I think we will probably see more of this [outsourced agriculture] in the years to come," says Robert Zeigler
BBC | 23 May 2011
Companies in Bangladesh are planning to lease thousands of hectares of land for agriculture in some African countries. They are talking with the Ugandan and Tanzanian governments.

Robert Ziegler, the Director General of the International Rice Research Institute, believes that Bangladesh's food strategy will become more widespread.

He told the BBC's Sharanjit Leyl that questions remain about how the land will be managed.
Watch the video here: http://www.bbc.co.uk/news/business-13497022