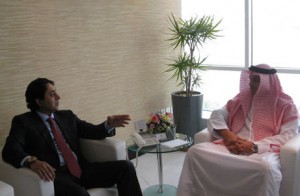 Daily Times | Wednesday, September 02, 2009
By Razi Syed
KARACHI: The Ministry of Investment (MoI) has decided to offer more than 7 million acres of farmland for long-term investment to foreigners and an Emirates Investment Group after witnessing immense interest by Arab countries in purchasing agriculture land in Sindh and Punjab.
An official of the MoI said Tuesday 'road shows' were also held in Dubai to attract the potential investors while the government was working to ward-off apprehension of the people of the agriculture sector in this respect.
He said it was expected that after investment the country could save most of exports of agricultural produce as it was hampered by lack of modern storage facilities.
Minister for Investment Waqar Ahmad Khan said, "Our agriculture sector would get latest farming technology if we capitalise our goal."
The international investment companies are also seeking agriculture lands in Philippines, Ethiopia and other countries.
However, the stakeholders said investors would utilise land for food security of their respective countries.
The government should table a bill for the proposed selling of agriculture lands before the parliament in order to give it a clear cut approval from the peoples' representatives, Chairman Pakistan Tanners Association (PTA), Agha Saiddain said.
The Gulf and some Dubai-based groups were showing great interest to acquire fertile lands for rearing livestock besides to produce crops for their respective countries.
"Saudi Arabia and China are interested to acquire land on lease besides to join hands with the private sector stakeholders in order to grow soft crops and vegetables."
It is in the process of acquiring farmland in Pakistan to export more food to the Gulf region.
He said instead of selling land it would be better to sell its yield to the people in the Gulf region.
If the authorities are bent upon to sell the land then it would be better to lease it so that Pakistan has the right on its land to get it back after expiry of the lease period like in Hong Kong and Macao.
For utilisation of such land the government should prefer local investors and poor landless farmers and support them in cultivation of land to increase our gross domestic product and per capita income.
He said, "It can create security risk for the country and the decision to offer farmland to foreigners is far away from foresight and vision and is only to draw short-term gains at the cost of selling the homeland."
"The United Nations also expressed its concern over the issue and asked the government to prepare transparent and foolproof blueprint in order to avoid any involvement of extremist group in the purchase," he maintained.