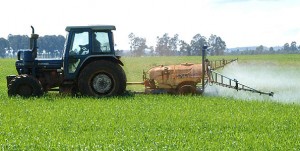 Reuters | 30 August 2009
DUBAI, Sunday
Gulf states seeking farmland for food security are going underground as the deals, seen by many as land grabs, risk tarnishing their reputation, an independent consultant advising the region on the deals said on Sunday.
Gulf Arab countries, heavily reliant on food imports, have been buying farmland in developing nations to ensure food security, following spikes in basic commodity prices.
Negative spin
"The media has really managed to put a negative spin on these farmland deals, that's why we are seeing many Gulf countries being less open about them," said Huma Fakhar, chairwoman of Market @ccess Promotion, an international consultancy advising Gulf states on agricultural issues.
"... Since the deals started getting a bad reputation, the owners of the companies no longer disclose their identity," she told Reuters in a telephone interview.
Foreign land acquisitions have provoked opposition from some sectors and from many farmers in developing nations.
In Madagascar, an attempt by South Korea's Daewoo Logistics to lease land larger than Qatar to grow food for export contributed to the unpopularity of former leader Marc Ravalomanana, who was toppled in March.
In April, the United Nations expressed concern that farmers' rights in developing nations could be compromised as rich countries buy farmland to secure food supplies.
"But the truth is there could be a win-win situation, since many of these developing countries offering the land don't have the money to increase their produce," said Fakhar.
Over the past couple of years a number of Gulf investors have been leasing farmland in Pakistan's Punjab and managed to increase employment and agricultural produce of around 200,000 acres, said Fakhar.
"I find it a true shame in some cases where these deals are stalled due to having this negative image, when at the end, the developing country is a beneficiary," she said.
Gulf countries are now targeting land in Egypt, Ethiopia, Georgia, Angola, Sudan and Ghana, said Fakhar. "And I am personally aware of serious talks between Saudi Arabia and Ghana about buying farmland," she said.
So far, foreign investors have acquired some 15-20 million hectares of farmland in poorer countries since 2006, according to the International Food Policy Research Institute.
"The point is these deals will keep happening, but the way they are happening now is just more covert," said Fakhar.