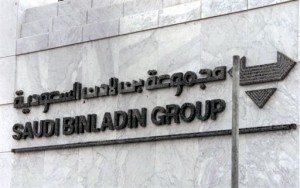 Reuters | March 21, 2009
Riyadh: Indonesia will allocate at least 2 million hectares of farm land to joint ventures with Saudi investors to be used mainly for the cultivation of rice, a Saudi newspaper reported on Saturday.
The move would turn Indonesia into the world's top rice exporter in 2009, said Alwi Shihab, special envoy to the Middle East for the country's president, according to the Okaz newspaper.
Some provinces in Indonesia have already signed agreements for such joint ventures, Shihab added.
The minister announced last year that Saudi BinLadin Group planned to invest at least $4.3 billion in Indonesia's rice-farming industry on 500,000 hectares of land in the Papua province.
Saudi Arabia, among the world's top ten rice importers, said in January that it had received the first batch of rice produced abroad by local investors under a government-sponsored push for agricultural investment outside the kingdom.
Under the plan, Saudi Arabia would import a "reasonable amount" of commodities, provide support for those investments and sign bilateral agreements with the relevant governments, the government said.
Saudi Arabia imported a little over 1 million tonnes of rice in 2008, according to the US Department of Agriculture.