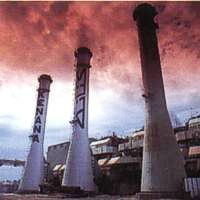 Reuters | Wed Aug 19, 2009
CAIRO (Reuters) - Egypt's Beltone Private Equity and Sudan's Kenana Sugar Company have agreed to set up a firm to invest up to $1 billion in large-scale agriculture projects in both countries, Beltone said in a statement on Wednesday.
Kenana, which produces 400,000 tonnes of sugar a year, will provide technical expertise for the venture and Beltone will manage investments and corporate finance.
The statement gave no further details about the project.
The biggest shareholders in Kenana Sugar Company are the Sudanese government with 35.63 percent, the Kuwait Investment Authority with 30.5 percent and the government of Saudi Arabia with 10.92 percent, according to the firm's website.
The company's farms span over 200,000 feddans (84,000 hectares) in Sudan.
Beltone private equity, a subsidiary of Beltone Partners, had over 1.5 billion Egyptian pounds in assets under management at the end of October 2008, mostly in real estate and retail.
The Kenana venture will be the firm's first investment in agriculture.