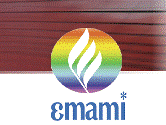 Reuters | Mon Aug 10, 2009
By Tsegaye Tadesse
ADDIS ABABA (Reuters) - India's Emami Biotech will invest $80 million in Ethopia to make biofuel while another Indian company, Anmol Products, has opened a $5 million paper factory, the Ethopian government said on Monday.
Emami Biotech plans to grow jatropha and other plants on 12,000 hectares of land and to build a factory that will extract oil from the plants to make cheap biofuel for export to India, the government said in a statement.
"The first phase of the project has already begun at Awash Sebat Kilo some 250 km east of the capital Addis Ababa growing Jatropha, sunflower, castor, pulses and various herbs at a cost of $24 million," the government said.
Ethiopia has allocated 1.6 million hectares of land for investors willing to develop commercial farms.
Companies from Gulf and east Asian nations have been rushing to buy up farmland around the world to secure food supplies.
Africa has become a favourite target, despite concerns about the effects of investment on the host countries.
The factory and related essentials, which will cost $56 million, are expected to be completed by the time the plantations have matured, in three to four years, the government said.
It said Emami plans to produce 100,000 tonnes of crude biofuel annually for export to India.
Some 8,420 foreign and local investors have already received licenses for commercial farms, but only 2,000 of them are known to have started work on their projects.
The government also said that a $5 million paper factory built by Indian paper maker Anmol Products had been inaugurated at Ginche, 80 km west of Addis Ababa, over the weekend.
"The factory will have a great contribution to meet the increasing demand for paper as the education sector of the country expands," said Industry Minister Girma Biru in the statement.
The new factory has the capacity to produce 15,000 tonnes of paper annually, compared with the state-owned paper factory, which produces 20,000 tonnes of paper per year. The country's demand for paper is 70,000 tonnes, according to the government.