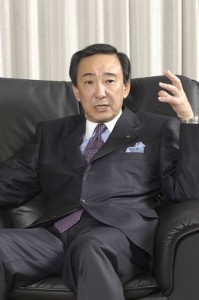 Financial Times | 3 August 2009
By Javier Blas, Commodities Correspondent
After focusing for decades on oil, metals and minerals, Japan's huge trading houses are turning to agricultural commodities, with Tokyo enthusiastically supporting the shift amid concerns about local and global food security .
The move by the sogo shosha , or general trading companies, comes as the Japanese government prepares to launch plans this month to finance investment in food production overseas . Japan is the world's largest net importer of food, buying in more than $40bn (€28bn, £24bn).
Japanese officials say the 2007-08 food crisis stemmed from decades of underinvestment in agriculture, a view shared by the Group of Eight rich countries . Tokyo believes that expanding food production, through public-private partnerships with its local trading houses and other companies, will help mitigate future risks.
Among Japan's five mammoth trading houses, Mitsui & Co, Itochu and Marubeni are expanding into food commodities such as soyabean, palm oil, wheat and corn. Mitsubishi and Sumitomo appear more cautious, industry observers say.
"The Japanese trading houses are . . . particularly investing in assets such as elevators and export terminals," says Philippe de Lapérouse, at US-based agribusiness consultants HighQuest Partners.
The move could trigger friction with US agricultural commodities majors Archer Daniels Midland, Bunge, Cargill and France's Louis Dreyfus.
Richard Feltes, head of commodities research at brokerage MF Global, says the new entrants will have to prove their competitiveness by offering better prices and more efficient logistics. "It can be done, but they are facing huge competitors that have been trading agriculture commodities for generations."
The Japanese approach differs from that of countries such as South Korea and Saudi Arabia, which want to secure resources to feed their own populations . Rather, Tokyo and the trading houses want to increase global supplies, by seeking opportunities abroad.
Industry observers say the houses seek to tap the voracious appetite for soyabean and grains in China and elsewhere in Asia.