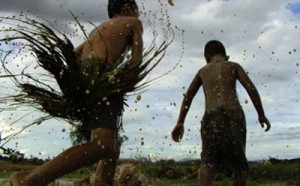 BangkokPost.com | 22/06/2009
The Ministry of Commerce says the law is quite clear -- foreign developers cannot invest in the country's agricultural sector, especially the farm sector.
Department of Business Development director-general Kanissorn Navanugraha was respondng on Monday to reports the Gulf Cooperation Council (GCC) had expressed an interest in raising livestock and growing rice in Thailand,
He said the Alien Business Act B.E. 2542 (1999) forbids foreigners from owning businesses relating to farming and raising livestock.
The GCC consists of Oman, Bahrain, Kuwait, Qatar, Saudi Arabia and the United Arab Emirates.
The Ministry of Foreign Affairs should understand the law, Mr Kanissorn said.
The Department of Business Development was not aware of any foreigners trying to invest in the farming sector, he said.
Foreigners could also hold no more than 49 per cent of the shares in agricultural firms.
He said there were more than 60,000 joint ventures in the country and 1,500 of them were associated with land dealings. None of them were related to agriculture.