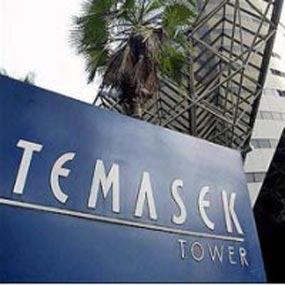 Jakarta Post | Wed, 06/17/2009
Johannes Simbolon, Jakarta
Ata time when many countries are worried about their food security and going as far as getting hold of land overseas to ensure future food supplies for their citizens, Indonesia has announced a rare achievement: Self-sufficiency in rice.
Known for decades as a big importer, Indonesia has even been approached now by several countries, who are interested, to import the staple food.
"If Indonesia has a rice surplus, I hope Malaysia can buy it," Malaysian Prime Minister Dato Sri Mohamad Najib Tun Abdul Razak said during his visit to Indonesia in April this year.
The Philippines, the world's biggest importer of rice, is also seeking to secure a rice supply commitment from Indonesia.
Since the price of the staple food rose sharply along with those of other commodities last year before the financial crisis knocked them down again amid the collapse of global stock markets, food security has become one of the main concerns of many countries.
Many countries are now just as worried about possible rice shortages in the future as they are about energy shortages.
Many people blamed the sharp rises in food commodity prices last year on speculators but, pundits agree that this was also driven by market fundamentals: The world's population continues to grow; poor countries are getting richer and need more food; the amount of available fertile land to grow food has declined as a lot of them have been converted into toll roads, housing complexes, industrial estates or biofuel plantations.
Rice is the staple food of half of the world's population, including China and India, the world's most populous countries and fastest growing economies.
Tens of millions of people in these countries that in the past could only afford to eat rice once or twice a day due to poverty, can now eat it three times a day due to rising prosperity. And the number of such people will continue to increase along with economic growth.
This is the reason behind the aggressive efforts by many countries that have limited land resources to secure use of land overseas to ensure future rice supplies for their citizens at home, or to benefi t from future increases in the price of the commodity.
Singapore's state owned fi rm Temasek is seeking to buy land in North Bolaang Mongondow, regency, North Sulawesi, where they plan to grow high-quality rice.
Meanwhile, the Saudi Arabian conglomerate the Bin Ladin group announced last year that it planned to open up more than 500,000 hectares of paddy fi elds in Merauke, Papua, pledging a whopping US$4.3 billion investment for this major program.
Reports say Temasek is still going ahead with its proposals, but the Bin Ladin Group has postponed its plans, due to global financial constraints.
Kuwaiti investors are also reportedly approaching the Cambodian government to lease up to 50,000 hectares of lands for rice cultivation for about 100 years.
In return, Cambodia will get more than $500 million in loans for infrastructure projects, such as dams.
China and South Korea are no less aggressive in the race to access land. Both countries are apparently employing a different strategy: They will dedicate all lands in their home countries for food crops, including rice, and will outsource their need for non-food crops, including energy crops for biofuel, overseas.
"We have a principle with biofuel: It should neither impact on the people's grain consumption, nor should it compete with grain crops for cultivated land," Yang Jian, director of the development planning department under the Chinese Agriculture Ministry said.
China has, for instance, secured rights to plant palm oil on 2.8 million hectares of lands in the Democratic Republic of the Congo, which would become the world's largest palm oil plantation.
It is also seeking to get another 2 million hectares of land in Zambia. The Chinese-state owned firm China National Offshore Oil Co has also signed a $5.5 billion investment agreement with Indonesia involving the conversion of 1 million hectares on the islands of Kalimantan and Papua to oil palm, sugarcane and cassava for biofuel production.
In the meantime, South Korea has secured rights to grow crops on more than 1 million hectares of land in Egypt and Sudan.
All these show that many countries have been seriously thinking about their food security and have even created long-term strategic plans to ensure this. How about us? News that Indonesia has managed to become self-sufficient in rice last year is indeed encouraging.
But do we already have a longterm strategy to ensure that the self-sufficiency did not just happen by accident last year but will continue this year, next year and for many years to come?
Unless we have a strategic plan to do this, we could have big problems in the future because rice could become an expensive commodity as and when many countries would have to compete to import it.
The good news is that the House of Representatives is now deliberating a bill forbidding the conversion of paddy fi elds to other functions.
This will hopefully stop toll road operators, or real estate and industrial estate developers from continuing to take over fertile land.
But, do we already have a longterm strategy to improve the yields of our paddy fields and expand the fields to meet the increasing demand from our growing population in the future?
Thus far, we are still busy talking about palm oil, thinking about how to expand the country's palm oil plantations. But, it's also time to talk about our paddy fields, where most our citizens - the poorer farmers -make a living.
The author is a staff writer of The Jakarta Post