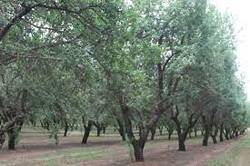 IPE Real Assets | 27 June 2023

Warakirri Australian agricultural fund acquires A$30m nut plantation

BY FLORENCE CHONG

Warakirri Asset Management's Australian agricultural assets fund has acquired a nut plantation for A$30m (€18m), taking its assets under management to A$117m.
The acquisition, in the Sunraysia region on the Murray River near Mildura (north-west Victoria), is the Warakirri Diversified Agriculture Fund's sixth investment.
It is described as "one of the most land- and water-efficient large-scale" almond orchards in the country, spanning over 350 planted hectares.
Steve Jarrott, portfolio manager for the fund, said the tenant, The Bright Light agribusiness group, owned and operated almond orchards across the Sunraysia region and had recently completed development of a new, state-of-the-art processing facility – to become only the 4th integrated grower, processor and marketer of almonds in Australia.
"As well as another strong new tenant partner, the asset adds new exposure to one of the fund's key target sectors, and valuable geographic diversification to the portfolio," Jarrott said.
The Warakirri Diversified Agriculture Fund's portfolio includes high-quality berry, citrus and soft-leaf vegetables, agri-infrastructure, and vineyard assets across five states.