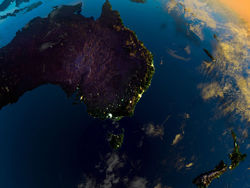 Global AgInvesting | 10 May 2023

DBJ becomes first Japanese investor to back Laguna Bay Fund 2

By Lynda Kiernan-Stone
The Development Bank of Japan (DBJ) continues to break ground as an investor.
In November 2020, the bank was the first regional Asian investor to make an undisclosed investment in Equilibrium Capital's Controlled Environment Foods Fund II. Then, within the span of two weeks in September 2021, DBJ continued to foster a shift in Japan's investment landscape through its commitment to the TIR Europe Forestry Fund II, and by becoming the first investor in Japan to agree to invest in a food-focused private equity fund by backing a fund managed by Proterra Investment Advisors (Proterra Asia).
Soon after, in May 2022, the bank was the first Japanese investor to back ADM Capital Europe's (ADMCEU) Cibus Fund II, marking the bank's fourth investment in the food and agri space.
Through these investments, DBJ intends to not only stimulate activity in the timber, food, and agriculture industries, but to also seize on global trends and industry best practices, contributing to the next phase of growth in these respective sectors, while also addressing the challenges being faced at home.
Now, DBJ has announced another first, becoming the first Japanese investor to agree to invest in Laguna Bay Fund 2.
As a specific purpose funds group founded in 2010, Laguna Bay is a full-service management vehicle that offers institutional investors exposure to agriculture, assuming responsibility for both assets and operational management across Australia.
The firm aims to address issues including the aging demographic of farmers, the challenges associated with farm business succession, and the lack of capital for scaling. And by leveraging its own network of sector specialists and expertise in farm management supports many of its invested farms through the improvement of production efficiency and their operational management systems.
Laguna Bay is also focused on the competitive advantage afforded to Australia through its proximity to Asian markets – a region where the ongoing population growth of the middle class continues to drive demand for food products, and therefore promotes export opportunities for Australia.
Under this mandate, the group has established a diverse range of contracts, creating a highly respected reputation in the agricultural industry, offering access to a proprietary deal flow of off-market opportunities for investors, having invested in some of Australia's largest producers of dairy, wine, wheat, livestock, almonds, olive oil, and more.
Tim McGavin, founder and CEO of Laguna Bay, told GAI News in a former 2020 interview, "I would say that Laguna Bay's origination edge comes from our strong reputation and broad networks amongst the agricultural community. We are a private, staff-owned firm with long-term patient capital, so we control our own destiny. Our team has vast experience across different agricultural sectors. Farmers are smart, they usually know who the partner of choice is. Trust is the single most important thing for them."
Through its investment in Laguna Bay Fund 2, DBJ stated that it intends to gain advanced insight on how to solve agricultural issues arising in developed countries, and in the process, foster further contributions to the industry's next phase of growth.
In Japan, the average age of agricultural workers is 67 years, and between 2015-2030 the number of self-employed farmers in the country is expected to decline by 40 percent.
Compounding this issue is the highly fragmented nature of Japan's farmland, with the average cultivated area under management being just three hectares (7.41 acres) per household; dietary changes resulting in the yearly decline of rice consumption leading to paddy fields being converted to low-profit crops such as feed rice, wheat, and soybeans; and little shift toward higher margin crops that can support the maintaining of the country's farmland.
In response, through its fund investments, DBJ is aiming to utilize information garnered from partners through overseas best practices as a way to give back to Japan's food and ag industries by providing the opportunity for the country's existing players to collaborate by leveraging the bank's vast network.
This strategy aligns with DBJ's corporate philosophy – "Design the future with financial expertise: Continue to expand financial frontiers; Provide the best solutions for customers and society; Pursue sustainable development for Japan and the world".