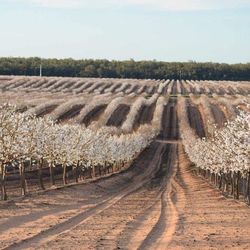 Global AgInvesting | 5 May 2023
Folium Capital launches Regenerative Natural Resources Fund, combining forest and agriculture assets with carbon optionality
Boston-based Folium Capital was co-founded in 2016 by three former Harvard Management Co. colleagues and forestry and agriculture investment specialists – Andrew Wiltshire, Oliver Grantham, and Alvaro Aguirre – with the goal of raising $500 million to invest in agriculture and timber investments.
Expanding upon its focus on the sustainable management of forest and agriculture assets, Folium Capital's latest announcement is the launch of Folium Fund III – its Regenerative Natural Resources Fund that will invest in ag and forestry assets across carefully curated geographies on four continents.
Currently, Folium's portfolio of sustainably managed forestry and ag assets are diversified across Australia, Brazil, Chile, Panama, Portugal, Spain, the U.S., and Uruguay.
Although Folium presently manages more than $1 billion across funds and separately managed accounts, this is the first time Folium has combined agriculture, forests, and carbon optionality into a single vehicle. The aim is to raise $500 million from accredited investors and/or qualified purchasers, with an investment period of four years and a term of 12 years.
Across both asset classes – agriculture and forestry – the goal for Fund III will be to optimize land to maximize return potential, while positioning the fund to foster a positive contribution toward mitigating climate change in a way that is accretive for investors.
"After investing together in natural resources for more than 18 years, we are proud to launch our Regenerative Natural Resources Fund and offer investors the opportunity to diversify, hedge inflation, and generate return through the assets our team knows best," said Andy Wiltshire, managing partner, Folium Capital.
"The Fund reflects our high conviction that forests and agriculture will continue to provide stable, long-term value as our changing world pursues a more sustainable, healthier future."
Of course, funds have combined ag and forestry before, but Folium's Regenerative Natural Resources Fund is taking a modern and updated approach.
Folium explained that the fund's agriculture strategy is reflective of the growing global demand for health-conscious plant-based foods, and will do this through a focus on the development of new orchards and vineyards. The investor noted that it maintains high conviction on more than 10 fruit and nut crops, with a concentration on exposure in the Organisation for Economic Co-operation and Development (OECD) countries where Folium has a respected presence managing existing investments and has established networks with proven operating partners.
Meanwhile, its forestry strategy also will be reflective of a rapidly changing world and the dual demands on forests. This strategy will include two aims: atmospheric carbon sequestration and increased wood production for traditional uses and newer technologies. This compound approach prioritizing both carbon and wood will be fostered through an emphasis on the development of new plantations able to meet both goals.
"We believe that our global view, when combined with our investment selection and risk management processes, and our history of strong relationships with local partners, is essential to achieving quality returns for our investors," said Scott Estey, partner, Folium Capital. "The team's commitment to sustainability and in-depth ESG tracking forms a foundation for continuous practice improvement."