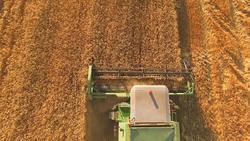 Romania Insider | 14 March 2023
Danish investor pays EUR 10 mln for 1,370 ha farm in Romania
Danish investors from the Romania Farm Invest bought a farm of 1,370 hectares in Romania for EUR 10 million through one of their companies registered here – JD Agro Cocora.
"JD Agro Cocora Group, owned by Danish investors through Romania Farm Invest A/S, announces the acquisition of an agricultural farm with an area of approximatively 1,370 hectares in Constanta county," according to a company's report quoted by Adevarul.
The new property will be integrated within the JD Agro Amzacea farm in Amzacea commune, Constanta.
"This decision came as a natural step in the company's development locally, being in line with the Group's plans to consolidate itself both through acquisitions and the lease of agricultural land. In fact, by 2025, we aim to manage a total area of over 20,000 hectares locally," said Hans Poulsen, CEO of JD Agro Cocora.
According to him, the farm purchased belonged to a French farmer who started the business in 1998. It does not require additional investment and can already be integrated into the set-aside of JD Agro Amzacea.
"The investment made in the farm in the Constanta area brings us one step closer to the set objectives of strengthening our presence locally. Thus, through this approach, the JD Agro Cocora group will exploit a total of 17,000 hectares, of which 42% are owned, respectively 7,200 hectares", added Hans Poulsen.