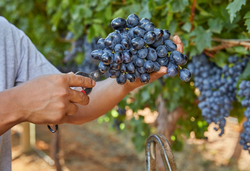 Global AgInvesting | 31 October 2022
Paine Schwartz buys up minority stake in Costa Group for $161m
By Lynda Kiernan-Stone
Paine Schwartz (then called Paine & Partners) made its first investment in Costa Group – Australia's top grower, packer, and marketer of fresh fruit and vegetables in five categories: berries, mushrooms, glasshouse tomatoes, citrus, and avocados – in 2011.
Four years later, in 2015, Paine Schwartz completed an IPO for Costa Group, a portfolio company in the firm's Fund III, earning A$550 million at the time (US$351.8 million today), representing the country's second largest IPO that year.
Now, Paine Schwartz has notified the ASX that it has increased its stake in the company to 13.78 percent at an investment of nearly $161 million.
The investor also expressed further intentions to grow its holding to 15 percent and, if granted approval by the Foreign Investment Review Board (FIRB), gain a seat on the board of the company that today has operations including more than 7,200 planted hectares (17,791 acres) of farmland, 40 hectares (99 acres) of glasshouse facilities, and three mushroom-growing facilities across Australia.
In addition, the company also holds strategic foreign interests consisting of majority owned joint ventures covering six blueberry farms in Morocco, and another four in China covering a total of 740 planted hectares (1,828.5 acres).
However, the statement also hints at Paine Schwartz' longer-term strategy, stating, "At this stage, the shareholding is seen as a long-term investment and Paine Schwartz has no current intention of making an offer to acquire control of CGC."
This move seems to be on the tail end of a challenging period of time for Costa. In 2019, the company undertook a A$176 million (US$119 million) capital raise to offset debt, high water costs, and crop losses due to ongoing drought conditions in the country.
At the time, three of its seven citrus farms, the Yandilla, Kangara, and Amaroo, with combined acreage of 1,700 hectares (4,200 acres), sustained damage from hail storms that posed a hit to its net profit for the 2020 year of between A$3 – A$4 million (US$2 million – US$2.7 million).
That year also saw a succession of four profit downgrades for Costa, with the company now forecasting net after-tax earnings for the end of December to be A$28 million (US$19 million), compared to expectations set in May of between A$57-$66 million (US$35.6 – $45 million), and only half of 2018's earnings of A$56 million (US$38 million).
Behind these numbers was that season's growing conditions, with serious drought cutting into yields and the harvest size of some of the company's key crops, such as blueberries, avocados, late-season citrus, and raspberries – a crop that is particularly affected by dry conditions as the berries crumble and are not fit for market.
Creating a perfect storm, water scarcity also hit Costa's balance sheet, leading the company to announce it was pausing its 10-hectare expansion project at its glasshouse operation in New South Wales, and was moving up the closure of its older mushroom facilities in Tasmania and Queensland – a move that resulted in a one-off hit of A$70 million (US$47.4 million).
However, having met these challenges, there appears to be an uptick in consolidation in global plant genetics with investors looking to gain exposure through stakes in companies controlling the most promising fresh produce varieties, and Costa represents one of the world's leading blueberry programs, evident by the development of the Arana that is broadly licensed to growers on a global scale.
Other consolidation deals have been tracked by California-based Driscoll's (another stakeholder in Costa) which acquired major berry companies in the UK and Africa this year, and by the largest blueberry group in the world – Chile-based Hortifrut – which acquired Spain's Atlantic Blue.