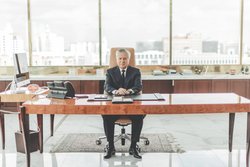 "Growing row crops is an excellent way for Fresh Del Monte to leverage its idle lands," said Mohammad Abu-Ghazaleh, chairman and CEO, Fresh Del Monte.
Global AgInvesting | 6 June 2022

Fresh Del Monte enters row crop business

By Lynda Kiernan-Stone
Vertically integrated producer, distributor, and marketer of fresh fruits and vegetables Fresh Del Monte announced its expansion into the row crop business. The move is being made as a way to optimize the company's assets, capitalize upon underutilized land, and help the company be a solution to the world's food shortage challenges, all while generating an additional income stream.
"We as a company are large-scale farmers, and we're also big on asset optimization and thinking outside the box when it comes to leveraging all our assets," said Mohammad Abu-Ghazaleh, chairman and CEO, Fresh Del Monte. "Growing row crops is an excellent way for Fresh Del Monte to leverage its idle lands."
This new undertaking will employ crop rotation with row crops such as corn or sugar cane being grown on resting land between crop crop seasons, not only creating jobs during the company's core-crop off-season, but also producing grain during a looming global grain shortage, and improving the biodiversity of the soil by balancing beneficial and harmful pests.
In the article Single-Crop Farming: Global Practices and Ecological Threats, published in GAI News in October 2021Tatyana Golembovskaia with EOS.com explained, "Plants need many resources to grow. However, if the crop is planted in the same field for a long period, it limits its chance to use other nutrients in the soil. Due to the cultivation of the same plant, again and again, monoculture reduces the composition of nitrogen in the soil. Once the land is used for one crop, soil fertility, organic content, and structure suffer, making it vulnerable to degradation and erosion by wind and water."
"All in all, monoculture is a system that works against the natural ecological process," noted Golembovskaia. "An alternative to it would be permaculture, which implies smart crop rotation to ensure sustainable food production. Wider implementation of permaculture could help prevent the harmful impact monoculture is having on the environment."
"The benefits are multifold," said Abu-Ghazaleh. "Not only do we become a bigger part of the global food shortage solution, but we also better prepare our grounds for the following core seasons. We also generate an additional stream of income by producing short-rotation, row crops."
This expansion has already begun with white corn in Guatemala, where Fresh Del Monte plans to conduct its first row crop harvest in July 2022. The company is also currently scouting and examining hundreds of hectares of land that go through rest periods throughout the growing year as additional areas of opportunity for further row crop rotation.
---
FreshPlaza 13 June 2022
Rising food costs. Supply shortages. These are just a few of the topics to consistently hit today's headlines.
However, one large-scale vertically integrated producer, distributor and marketer of fresh produce--Fresh Del Monte--has moved into the row crop business with a unique approach to, in part, address these global concerns.
Fresh Del Monte is growing row crops on the company's resting lands in between its core crop seasons and is starting with a white corn crop out of Guatemala that's set to be harvested next month. It's also continuing to evaluate hundreds of hectares that are going through resting periods for other crop rotation opportunities, though Mohammed Abbas, Fresh Del Monte's chief operating officer says the primary focus is on corn and soybean crops. (Though other locations such as Kenya for example, are growing animal feed.)
"The production cycle and location were the primary factors. It is about what grows best in each type of soil and the climatic conditions," says Abbas, who notes that lands are being evaluated across its operations in the U.S., Chile, Guatemala, Costa Rica, Panama, Brazil, Uruguay, Kenya and the Philippines.
Mohammed Abbas, Fresh Del Monte's chief operating officer says the primary focus of this initiative is on corn and soybean crops.
Building global supply
Abbas says there are two primary reasons behind this decision, along with the chance to create another stream of income by producing short-rotation row crops.
"The first rationale is to use our lands that we currently cannot use for planting and harvesting pineapples or bananas. Utilizing these lands will help create more jobs and support the local community," he says. "The second rationale relates to the current global food shortage that we are experiencing because of the geopolitical situation. We felt the responsibility of putting to good use some of our land assets that were resting to add to the global supply of food. Every grain helps."
At the same time, there are also benefits to the land. These row crops will help maintain the biological balance between both beneficial and harmful pests and crop rotation also reduces the incidence of soil pests, which creates a favorable environment for sustainable core crop production.
Looking ahead, Abbas believes this project has a lot of room for expansion and might even go beyond its existing lands. "As long as it remains profitable and/or as long as there is a worldwide shortage in grains," says Abbas. "We will go out and work with the small landowners in all locations where we operate to support them as well in producing row crops to maximize yields in their own lands."