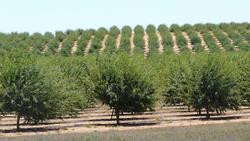 Global AgInvesting | 5 April 2022
Warakirri makes two foundational investments for Warakirri Farmland Fund
By Lynda Kiernan-Stone
Warakirri Asset Management (Warakirri), a multi-boutique management firm that is one of the largest ag investment managers and operators in Australia, announced two foundational investments for its Warakirri Farmland Fund that align with a stone fruit category strategy with fresh fruit market leader and fund tenant partner, W.F. Montague Pty Limited.
Melbourne-based Warakirri announced the launch of the fund in April 2021 as an open-ended investment vehicle created to capitalize upon the opportunities born of growing global demand for food, and Australia's key role in the global food supply chain.
Much like its diversified agricultural fund, which began fundraising at the start of 2019, Warakirri plans for this farmland fund, which is targeting A$500M (US$386.6 million), to acquire, develop, and own a diversified portfolio of investment grade agricultural assets that will be leased to high-quality agricultural businesses as tenant partners.
"The farmland strategy leverages our 24 years' experience in agriculture and supports our objective of providing investors with access to strategies with low correlation to listed markets," said Jim McKay, managing director, Warakirri, in April of last year.
"It provides an attractive option for institutional investors who are seeking greater access to alternative assets, with low volatility and the strong returns being generated from a diversified exposure to the resilient farmland sector."
Targeted assets will include horticulture (nuts and fruits), viticulture (wine and table grapes), water entitlements, and select row crop farmland assets. The fund also will employ Warakirri's Sustainable Best Practices framework toward reducing energy use and carbon emissions, and improving water efficiency and biodiversity through the management and operation of these assets.
Created specifically for domestic and offshore institutional investors, the fund has already secured significant cornerstone funding from one of the largest pension funds in Europe, which McKay noted to IPE Actual Belongings was drawn to the fund due to Australia's scale and growing productivity aligned with increased capital flows into the country's ag sector, and the country's proximity and potential for exporting to Asia.
"This European pension fund saw what we were doing with our diversified fund and so we worked with them over a 12- to 18-month period to design a strategy that will meet their needs for a good return profile and exposure to Australian and New Zealand farmland," McKay told Australian Financial Review.
With the goal of identifying assets with strong fundamental potential for long-term returns, Warakirri has made two investments in the two premier stone fruit growing regions of Australia: Goulburn Valley and Cobram, which will result in the fund becoming one of the largest owners of modern, high-density stone fruit orchards in the country.
"We're delighted to commence the Fund with these high-quality foundation investments and in particular, the class and caliber of our initial Tenant Partner," said Steve Jarrott, portfolio manager for the fund. "Montague have been growing fruit for three generations and are a business with an intense focus on quality, consistency and innovation in the horticulture industry – a great fit for the Warakirri Farmland Fund."
Under a 20-year lease partnership, Montague, which is already one of the leading packers and marketers of stone fruit in Australia, will build upon its existing capability in the sector and its position as a leader in the apple category, to expand their stone fruit production footprint to be one of the largest growers of premium plums, nectarines, apricots, and peaches.
Founded in 1948, Montague is a family-owned business that has been growing fruit for three generations. Montague consists of a network of dedicated fruit growers and logistics experts, producing and distributing apples, pears, stone fruit, and exotic fruits grown across 200 orchards down the east coast of Australia. Today, the business handles approximately 18 percent of Australia's apples, and 15 percent of the country's stone fruit produced nationally.
With a focus on high-performing plum and nectarine varieties to be marketed under the Montague Tree and CROC EGGS brands in Australia and overseas, through this partnership Montague will leverage its genetics expertise, modern horticultural techniques, and best-in-class orchard management to produce greater volumes of consistent, high-quality fruit through highly efficient and sustainable production systems.
"The investment will allow all parties to accelerate their growth strategy and diversification of fruit grown," commented Scott Montague, managing director, Montague.
Expectations for the fund are that it will deliver a strong return profile with more than half the forecasted returns being generated through regular income payments, and the remainder via long-term capital growth of the underlying assets, driven by a positive, long-term outlook for Australian agriculture.
"Agriculture is supported by a strong, long-term secular demand outlook for Australian agricultural products," noted Warakirri upon the launch of the fund, "and participating investors are being rewarded with top-tier investment performance over the long-term, with low volatility and low to zero correlation to traditional asset classes."