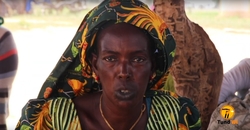 GRAIN | 25 January 2021
IMBROGLIO AROUND 20,000 HA IN NORTHERN SENEGAL
Here is a new video about one of the biggest cases of agricultural land grabbing in Senegal: 20,000 hectares, first allocated (2010) to Senhuile-Sénéthanol, now known as Les Fermes de la Téranga.
The Italian investors Tampieri Financial Group pulled out of the project in 2017 and the new owners - Agro Industries Corp, based in the tax haven of the Cayman Islands - arrived in 2018. Meanwhile, nothing is being cultivated on this vast terrain near the Lac de Guiers and the 37 villages of herders and their families, who consider themselves victims of a giant land speculation, are still there, without access to their land.
This work by investigative journalist Abdoulaye Cissé allows us to see up close the impossible situation in which these communities find themselves. It's absolutely necessary to put an end to this abuse that has been going on for more than 10 years and to give back control of these lands to the herders!
English version:
https://youtu.be/Ezq0RlVlGxE
Wolof version:
https://youtu.be/8X6Hrd_oQqQ
French version:
https://youtu.be/7Fqvxw1iNo8
For more information on the ongoing struggle and how to support it: Ardo Sow, Collective for the defence of the lands of Ndiaël,
[email protected]
, +221 77 628 67 98
For documentation:
https://www.farmlandgrab.org/cat/show/828