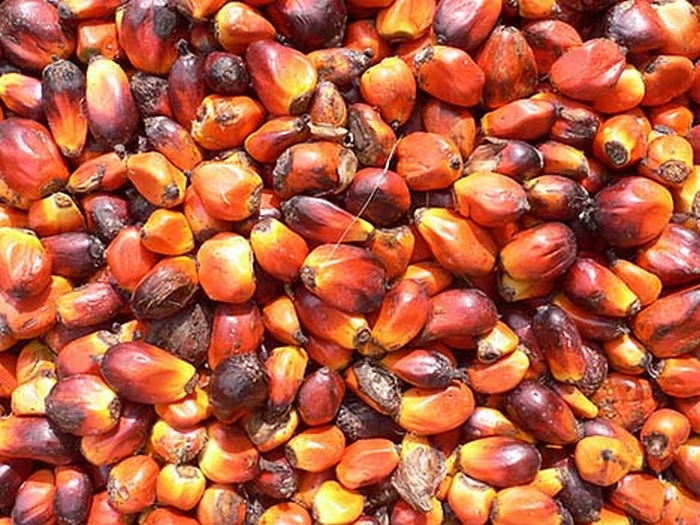 Reuters | Mon May 4, 2009
Deal covers 63-year lease on 220,000 hectares of land
Initial outlay close to $20 million for 10,000 hectares

Analysts see risks in investing in "untested" Liberia
By Niluksi Koswanage
KUALA LUMPUR, May 4 (Reuters) -- Malaysia's biggest company Sime Darby has struck a deal with the Liberian government to develop oil palm and rubber estates in West African nation as land runs out at home and global demand for palm oil surges.
Sime, a conglomerate that owns businesses from plantations to property, said on Monday it would invest an initial $20 million for 10,000 hectares of oil palm estates but an industry source said the investment for the 63-year concession would eventually be $800 million.
"It is increasingly difficult to acquire arable plantation land in Asia and thus it is imperative that new frontiers be sought to meet increasing demand," said Sime Chief Executive Ahmad Zubir Murshid in a statement.
"Sime Darby will also have the first mover advantage over future entrants into Liberia in terms of securing choice land."
Sime Darby's Liberian venture is the latest in a series of deals struck by foreign firms and nations with African nations to secure food supplies. The firm will develop 220,000 hectares of land, compared to 100,000 hectares now available for plantations in Malaysia, due to land use restrictions here.
Sime's rival, Singaporean oil palm giant Wilmar International, struck a deal in Africa last year, while Italian firm Fri-el Green is signing a pact with Congo to develop 40,000 hectares of oil palm for biofuels.
Shares of Sime Darby, Malaysia's largest listed firm by market capitalisation, closed up 1.5 percent, compared with a 1.9 percent gain in the broader index.
Analysts say Sime's investment, expected to speed up agricultural growth in Liberia after years of a civil war that ended in 2003, may be risky.
Oil palm grows naturally in Africa and was imported during British rule to Malaysia, now the world's second largest producer after neighbouring Indonesia.
"We normally view expansion is palm oil positively, but palm oil expension in Liberia is untested," Alain Lai, an analyst with UBS, said in a research note.
"Sime Darby's management could have already done its studies, but we believe the quality of labour, infrastructure, and stability of government policies would generally be the key issues," he said.
EXPANDING INTO AFRICA
Interest in expanding palm states, rehabilitating rubber plantations and securing grain supplies has been driving some of the acquisitions in Africa where just 14 percent of the 184 million hectares of arable land are cultivated, according to Food and Agriculture Organisation data.
Such ventures can be potentially risky in Africa where land ownership is an emotive issue.
South Korean firm Daewoo Logistics's plans in Madagascar to lease a million hectares to grow corn and oil palms played a big part in the removal of President Marc Ravalomanana in March and led his successor to end the deal. (Editing by David Chance and David Cowell)