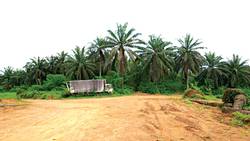 Wilmar plantation, Cross River, Nigeria
Guardian | 6 July 2020
Cross River communities threaten legal action over alleged land grabbing

By Aniete Akpan, Calabar

Communities in Cross River State have kicked against the exclusion of women in community land rights and the continuous marginalisation by multinational companies.
They warned that if this trend does not stop, they would be forced to drag all the multinationals operating in their communities to court to seek redress.
In a communiqué issued after a two-day workshop organised by Environmental Right Action (ERA)/Friends of Earth Nigeria (FoEN) in collaboration with Community Forest Watch (CFW), NGO Coalition for Environment (NGOCE) and Movement for the Survival of Ogoni People (MOSOP), the affected communities in Akamkpa and Biase Local Government Areas of Cross River state said, "the incidence of land, natural vegetation and forest loss is on the increase due to the activities of multinational Agro-based companies operating in our local communities.
They noted that the activities of these multinational companies have adversely impacted on the livelihood of rural dwellers, women and youth in particular.

The communiqué signed by Mrs. Nkoyo Effiong from Mbarakom, Ntufam Alhaji Ibrahim Itansina (Mbarakom), William Ojobe (Biase), Moses Arikpo(Biase) and 16 others said, "Land grab has contributed immensely to global warming/climate change and extinction of snails, and bush mango. That the emergence and entrance of multinationals and sudden take of our individuals, families and community lands were done without the prior consent of the rural dwellers. Hence, the MOU entered into by the government on behalf of communities should be reviewed".
Accordingly, they called for a "stop in all forms of deforestation in our forest; review all existing Memorandum of Understandings (MOU's), and get community people actively involved in the process; urgent review of the land-use act of 1978 as it has lots of shortcoming in existing; provide for the protection of the rights of youth and women to ownership of the land, particularly the right of widows to inheritance of lands of their late spouses".
Others include, "community inclusiveness in conservation and management of their lands; women's right in oil palm production should be respected; enhance community women education and inclusiveness in decision making; establish an effective consultation with women by prospective investors.
They want ERA to assist women in Akamkpa/Biase take up court cases against Wilmar and other multinationals on issues of women marginalization and land grabbing".
Earlier, a woman leader, Mrs. Philomina Umoh told journalists, "incidentally, the activities of Wilmer have resulted in a loss, erosion and degradation of biodiversity, loss of armlands, environmental degradation and pollution, excessive use of agro-based chemicals and continual expansion of the oil palm estate.

"These have adversely affected the rural people through livelihood sustainability options loss, unemployment, loss of income generation sources, occupational dislocation, health challenges and increase in the poverty rate and low standard of living due to high cost of living by the community people.
"Consequently, women have been seen to be without alternative means of livelihood as they don't have access roads, farmlands, rights to land, money to purchase or rent land for farming, lack of functional health centres, electricity and access to grants and loans from both the government and Wilmer.
Wilmar had declined joining issues on these matters but during their earlier meeting with the House Committee in Calabar, Wilmar's Controller, Sustainability for Africa, Mr. Isaac Mensah denied any exploitation of the workers, saying, "our Corporate Social Responsibility (CSR), we have our community development initiatives which we have done much in education, water and out-growers programme and the company has had a good working relationship with its staff…all our workers go on leave as it is in our condition of service. The issue of poor treatment of staff is completely false…some individuals were dismissed due to violent conduct.
"On education, we have supported the rehabilitation of schools like the one in Mbarakom and Anegheye well equipped with staff quarters, water supply and others and we intend to replicate this in all our host communities. So our investment in schools stands at $1.5 million and we have provided 180 scholarships…Wilmar has provided boreholes in 19 out of its 20 communities and provide medical assistance, have done 130 kilometres of roads"
He further said their company has "implemented 100 percent of the MOU it signed with the government except that the other parties (government and others) have not done theirs like the provision of electricity and we run our own power". Wilmar, a subsidiary of PZ has so far developed over 26, 500 hectres of palm estates following a successful privatization exercise in the regime of then-Governor Liyel Imoke in 2012.
leading to the replanting of new palms in the old South Eastern oil palm estates of Calaro, Ibiaye, Kwa Falls and the Obasanjo Farms in its host communities of Mbarakom, Ekong-Anaku, Mfamasin, Betem, Ibiaye, Ibogo and others in Akamkpa and Biase councils.