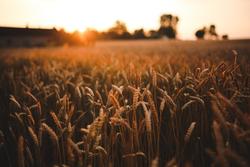 Holde's initial investors include asset management company, Certinvest and Vertical Severn Group, a fund established by Romanian businessmen Iulian Cîrciumaru and Andrei Cretu.
Business Review | 8 January 2020
Holde Agri Invest attracts RON 10 million from BVB investors
Holde Agri Invest, a Romanian agricultural company operating farmland, has successfully closed a private placement offer for its shares, having raised RON 10 million from Bucharest Stock Exchange (BVB) investors. The offer took place between December 16th and 23rd, 2019.
The intermediary to the transaction was SSIF BRK Financial Group, while the private placement was carried out through the POFX trading system administered by the Bucharest Stock Exchange, intended for public offers and private placements.
During the offer period, the company has placed 8,984,267 new ordinary shares, which were sold for RON 1.1135 per share. 27 investors have participated in the offering, with the average subscription being of approximately RON 370,000. Following the private placement, the share capital of Holde Agri Invest will increase up to RON 32.3 million.
In line with the information provided in the Offering Document, the company's share will float on the AeRO market of the BVB within 6 months since closing the private placement, thus by end of June 2020. Once floated on AeRO, Holde will be the first agricultural company to be listed on BVB. The company's stock will be available for trading under the HAI symbol.
"We thank all the investors for participating in our private placement. This moment marks a new beginning for Holde Agri Invest, that of becoming a publicly-traded company. The capital raised from BVB investors will fuel expansion of the operated farmland, thus helping us become a significant player in the local agricultural market. We look forward to HAI's debut on the AeRO market by the end of the first half of this year and until then, we continue the implementation of our ambitious development plan," said Liviu Zagan, CEO at Holde Agri Invest.