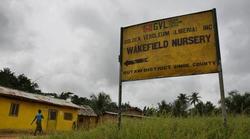 Agence Ecofin | 23 juillet 2018
Libéria : Golden Veroleum quitte la Table ronde sur l'huile de palme durable
(Agence Ecofin) - Golden Veroleum (GVL), le premier producteur d'huile de palme du Libéria a annoncé avoir quitté la Table ronde sur l'huile de palme durable (RSPO) en réaction aux nombreuses critiques dont elle faisait l'objet de la part de ladite association qu'elle avait rejoint depuis 2011, indique
Reuters
.
L'entreprise s'est vu reprocher en février dernier, de ne pas avoir reçu un consentement préalable, libre et éclairé des populations du comté de Sinoe pour l'obtention d'une concession de 220 000 hectares destinée à être convertie en plantations de palmier à huile.
La RSPO, ayant également reçu des plaintes des habitants relatives à la destruction de tombes ancestrales et de sites sacrés, avait donné 6 mois à la compagnie pour revoir ses contrats avec les communautés et suspendre temporairement dans certains cas, ses travaux sur les terres litigieuses.
« GVL est déçue en ce qui concerne la décision du panel d'appel et de la manière dont la plainte à l'encontre du groupe, a été gérée. Nous comprenons que, étant donné le processus actuel, il n'y a plus d'autres recours. Nous croyons que dans cette optique, le meilleur moyen d'atteindre notre objectif est de suspendre notre appartenance à la RSPO.», a déclaré la compagnie dans un communiqué relayé par Reuters.
Il s'agit de la dernière affaire en date dans laquelle GVL est pointée du doigt pour ses opérations sur le sol libérien. Au début du mois de juin dernier, un rapport publié conjointement par l'Institut pour le développement durable (IDD) et l'ONG, « Les Amis de la Terre » dénonçait notamment la destruction de zones d'importance écologique par la compagnie ainsi que la violation par celle-ci, des lois fondamentales du Libéria sur l'accès à la terre.
Plus loin en 2015, la compagnie avait été accusée par l'ONG Global Witness, d'avoir « surfer sur la vague » de l'épidémie d'Ebola pour procéder à des achats de terres à des prix avantageux chez des particuliers en profitant de leur faible niveau d'information et d'instruction.
Pour rappel, Golden Veroleum a signé en 2010 avec le gouvernement libérien, un contrat de concession de 65 ans portant sur une superficie totale de 350 000 hectares, soit environ 2,5% de la superficie totale du pays.
La compagnie est détenue par le Fond Verdant, basé à New York dont le seul investisseur est Golden Agri-Resources, possédant la seconde plus large superficie plantée en palmier à huile de la planète.
Espoir Olodo
--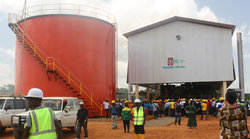 Commodafrica | 23 juillet 2018
GVL au Liberia suspend son adhésion au RSPO
La plus importante entreprise d'huile de palme au Liberia, Golden Veroleum Liberia (GVL), a suspendu son adhésion à l'association mondiale d'éco-certification The Roundtable on Sustainable Palm Oil (RSPO), a annoncé Reuters samedi.
Ceci fait suite à la décision de la RSPO que c'était GVL qui avait violé ses engagements dans le cadre d'une plainte que les communautés locales avait émise auprès de RSPO pour faire valoir leurs droits. RSPO avait demandé à GVL de renégocier avec les communautés locales et, dans certains cas, de suspendre ses activités dans des endrotst litigieux. La société avait 6 mois pour mettre en oeuvre cette décision.
De son côté, GVL s'est délcaré "déçu" par la façon dont RSPO a géré ce dossier, prenant note qu'elle n'avait plus de recours possible. "Nous pensons qu'à ce stade, notre objectif peut être le mieux atteint en... suspendant l'adhésion de GVL à RSPO", souligne le communiqué de GVL publié vendredi soir.
Ceci fait suite aux vives critiques que l'ONG Friends of the Earth US avait émises à son égard dans son rapport
High Risk in the Rainforest : Golden Agri-Resources and Golden Veroleum's palm Oil Project in Liberia
(lien externe), publié le 2 juillet. Il rapportait que l'entreprise n'avait pas obtenu l'accord des communautés locales avant d'accroître ses superficies de plantations. Friends of the Earth en avaient appelé au monde de la finance pour exercer une pression sur le groupe agroindustriel.
Selon l'ONG, entre 2010 et 2016, Golden Veroleum Liberia aurait détruit 150 km2 de forêts et, avec son principal investisseur Golden Agri-Resources (GAR) auraient violé des droits humains. Selon des repérages cartographiques effectués par des GPS sur des opérations en cours, les entreprises agiraient en violation directe avec leurs engagements durables et leur politique déclarée de "No Deforestation", un principe mis en avant par nombre de grosses multinationales agroalimentaires, clientes de GVL, comme Nestlé, PepsciCo, Procter & Gamble, Unilever ou encore PZ Cussons, précise Friends of the Earth dans son document.
Le rapport fait état aussi de nombreux témoignages d'habitants locaux selon lesquels GVL viole leurs droits fonciers et ce, depuis le démarrage de ses activités au Liberia en 2012. Un rapport qui fait écho à une déclaration de RSPO en février 2018 mettant en garde GVL qui n'avait pas encore mis en place une procédure adéquate pour obtenir des terres et était entré en conflits avec les populations locales car elle détruisait des sites sacrés, intimidant les populations locales.
Rappelons que le principal actionnaire de GVL est la société de capital-investissement GAR détenue par le milliardaire indonésien Franky Widjaja. GAR est la deuxième plus grande entreprise d'huile de palme au monde.
Aux côtés de GAR dans le capital social de GVL se trouvent des entreprises nord-américaines comme BlackRock, Vanguard, Dimensional Fund Advisors, TIAA, CalPIERS et l'entreprise néerlandaise Robeco. Citibank, Rabobank et plusieurs banques asiatiques sont également liées à GVL.
En 2017, souligne encore Friends of the Earth, GAR a été la première entreprise d'huile de palme à être listée sur l'Indice de Durabilité du Dow Jones.
L'ONG dans son communiqué ne manque pas de souligner que ces nouvelles révélations ont été faites alors que le Liberia s'apprête a passer une loi historique sur les droit à la terre, reconnaissant, entre autres, le droit des communautés locales à posséder et gérer leurs terres.
Rappelons que RSPO a suspendu récemment Nestlé en raison d'entorses à ses règles de conduite (lire nos informations
http://www.commodafrica.com/02-07-2018-suspension-de-nestle-de-la-certif...
).