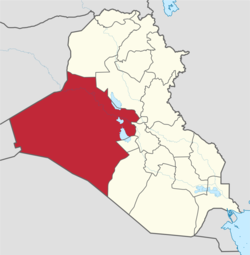 Al Anbar Governorate, Iraq
Reuters | 4 April 2018
Iraq says Saudi could invest in agricultural land in Anbar province
BAGHDAD, April 4 (Reuters) - Iraq's trade ministry said on Wednesday a joint Iraqi-Saudi coordination council was considering an investment in one million hectares of agricultural land in the western province of Anbar.
The statement did not provide further details.
Saudi Arabia is wooing Baghdad as part of an effort to stem the growing regional influence of Iran, while Iraq is seeking economic benefits from closer ties with Riyadh.