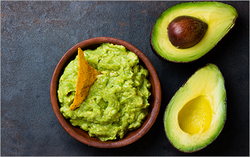 OTPP | 19 December 2017
Ontario Teachers' acquires Australian Avocado Grower Jasper Farms
Busselton, Australia and Toronto, Canada -- Ontario Teachers' Pension Plan (Ontario Teachers') today announced the acquisition of Jasper Farms, a leading Australian avocado producer.
The transaction complements Ontario Teachers' existing presence in Australia's agricultural market, where demand for avocados has surged as more consumers embrace the fruit as a healthy food.
"Avocados are difficult to substitute and their unique flavor and nutrient profile have helped them benefit from the growing demand for health foods in Australia and internationally," said Andrew Claerhout, Senior Managing Director, Infrastructure and Natural Resources. "The acquisition of Jasper Farms underscores Ontario Teachers' mandate to seek long-term investments in well-managed, producing agriculture properties to meet the growing global demand for food."
Busselton, Australia-based Jasper Farms is the country's second-largest avocado producer and is on track for further production growth. The farm, which produces during the country's spring and summer months from August to February, boasts one of Australia's highest-yielding avocado orchards.
"We are very pleased that Ontario Teachers', a long-term investor with solid asset stewardship and a good cultural fit for the business, has chosen to expand its Australian agribusiness investments through the purchase of Jasper Farms," partners Neil and Ian Delroy said. "Through a focused approach to excellence, technology, proven systems and leading research and development, over the past 13 years our team has built a world class avocado business that we are exceptionally proud of."
Stepstone Infrastructure & Real Assets acted as financial advisor to Ontario Teachers'.
About Ontario Teachers'
The Ontario Teachers' Pension Plan (Ontario Teachers') is Canada's largest single-profession pension plan, with CAD$180.5 billion in net assets at June 30, 2017. It holds a diverse global portfolio of assets, approximately 80% of which is managed in-house, and has earned an annualized gross rate of return of 10.1% since the Plan's founding in 1990. Ontario Teachers' is an independent organization headquartered in Toronto. Its Asia-Pacific region office is located in Hong Kong and its Europe, Middle East & Africa region office is in London. The defined-benefit plan, which is fully funded, invests and administers the pensions of the province of Ontario's 318,000 active and retired teachers. For more information, visit otpp.com and follow us on Twitter @OtppInfo.