Tampieri Financial Group has sold all its shares in Senhuile SA (communique)
Published: 05 Oct 2017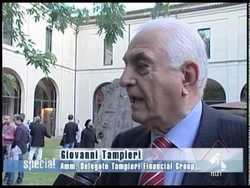 Ndarinfo.com | 5 October 2017 [
FR
]
(Loosely translated by GRAIN)
Tampieri Financial Group has sold all its shares in Senhuile SA (communique)
Tampieri Financial Group has sold all the shares it held in Senhuile SA to Mr. Gora Seck, who had already taken over as company president, according to a communique sent Thursday to Ndarinfo.com.
"The withdrawal took place last March, following several months of negotiation. Given his years of experience with the company, Mr. Seck immediately took control of Senhuile," the text read.
"Tampieri thank him for his work, involvement and constant dedication to the project and wish him and his team a lot of success," it stated.
Senhuile is active in agricultural production, mainly rice and horticultural products for the domestic market.
"Senhuile's farm represents a big part of the country's production, which makes the company a key actor in achieving national food self-sufficiency," the communique notes.