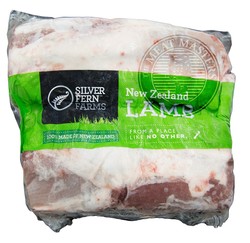 Shanghai Maling's acquisition of a 50-percent interest in Silver Fern Farms, the largest livestock processing and marketing entity in New Zealand, includes 1,769 hectares of "sensitive land".
Xinhua | 7 December 2016
China's biggest meat processor completes deal with New Zealand's biggest meat cooperative

WELLINGTON - China's biggest meat processor completed a deal Tuesday to buy a half stake of New Zealand's biggest meat cooperative.
The deal sees Shanghai Maling take a 50-percent interest in Silver Fern Farms (SFF) at a price of NZ$267 million($190.58 million).
The completion of the deal would be welcome news to shareholders and suppliers, SFF chair Rob Hewett said in a statement.
"This partnership is a genuine game-changer for Silver Fern Farms. It delivers a strong and sustainable capital structure, the resources to accelerate our plate to pasture strategy in selected global markets and the capital to invest in optimizing our production facilities and capability," said Hewett.
"Importantly, it brings a collaborative and connected partner in the fastest growing red meat market in the world, China."
SFF and Shanghai Maling also announced an appointment of five directors each including two New Zealand resident directors by Shanghai Maling to the board of Silver Fern Farms.
Minister for Land Information Louise Upston and Associate Minister for Finance Paula Bennett gave final approval of the deal in September, following a recommendation from the government's Overseas Investment Office (OIO).
The OIO assessed Shanghai Maling's purchase application as it was an overseas investment in "sensitive land and significant business assets."
The OIO said SFF, the largest livestock processing and marketing entity in New Zealand, owned around 1,769 hectares of sensitive land.
However, an OIO report said it was operationally constrained by a high level of debt.
Shanghai Maling would help SFF gain a greater presence in China through assistance with product development, market research, government approvals and access to e-commerce sites and 2,000 retail stores over a period of three years.
Silver Fern Farms, a farmer-controlled cooperative with more than 6,200 ordinary shareholders and more than 16,000 farmer partners, operates 18 processing facilities throughout the country, employing more than 7,000 staff.
Shanghai Maling, a subsidiary of the Bright Food Group, is a leading Chinese food manufacturer, processor and distributor with direct control of 800 supermarkets and retail stores.
The deal has been beset by controversy with a small group of SFF shareholders staging a revolt and demanding a new vote after claiming the board and executives misled them on its debt levels.
In October 2015, SFF shareholders voted 82.22 percent in favor of the deal and a second vote in August saw it passed by 80.4 percent.
The Financial Markets Authority, the market watchdog, in May cleared the board of issuing misleading or deceptive documents.