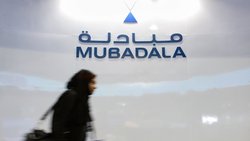 The Russian Direct Investment Fund and the Mubadala Development Company, a wholly owned investment vehicle of the Government of Abu Dhabi, have confirmed plans for their joint investment in two of Russia's largest agricultural and food companies.
Private Equity Wire | 11 November 2016

RDIF consortium plans two agriculture and food production investments

The Russian Direct Investment Fund (RDIF), Mubadala Development Company (Mubadala) and other investment funds have confirmed plans for their interest in two potential investments in the Russian agricultural and food production sectors.
The consortium has agreed to deal terms for an investment in AFG National, Russia's leading vertically integrated producer and distributor of rice. The company is also developing capacity within the fruit and vegetables growing sector.
Upon close, the investment will be up to RUB9 billion, with funds used by AFG National to increase the volume of agricultural production, expand the land bank, construct agricultural infrastructure and to extend the product line and develop new brands.
Separately, RDIF, Mubadala and other investment funds have signed a memorandum of understanding to jointly evaluate a co-investment opportunity of approximately RUB10 billion in EFKO Group, the largest holding company in the market of vegetable oil and fat products of the Eurasian Economic Union and one of the leading food manufacturers in Russia. EFKO is among the three largest agricultural companies in Russia and owns Russia's only deep-water sea terminal for transhipment of vegetable oils, in the port of Taman, which allows it to be the largest export-import operator on the vegetable oil market in Russia.
The proceeds of this investment will be used to finance the group's long-term growth, including expansion into the CIS, Middle Eastern and Asian markets.
RDIF and Mubadala established their co-investment partnership in 2013, which predominantly focuses on long-term investment opportunities across a range of industry sectors, acting as a catalyst for direct investment in Russia. Since formation, the partnership has made over 15 co-investments in sectors including infrastructure, mining, logistics, retail, telecommunications and energy.
Kirill Dmitriev, CEO of the Russian Direct Investment Fund, says: "Russian agriculture has huge development potential and is attractive to foreign investors due to the high growth rate in the domestic market and exports. The potential investments that RDIF and its international partners have confirmed interest in – the two leading Russian agro-industrial companies – will support the development of AFG National and EFKO, allowing geographic expansion through the launch of new businesses at home and abroad."