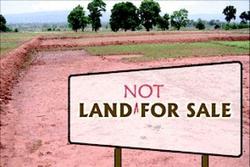 Agence Ecofin | 22 septembre 2016
Nigéria : la société civile dénonce les accaparements de terres agricoles par les multinationales
(Agence Ecofin) - Européennes, américaines ou asiatiques, les multinationales opérant dans l'agro-industrie sont dans le viseur de la société civile nigériane qui estime que « les gouvernements nigérian et africains doivent impérativement protéger leurs populations contre les accaparements de terres qui menacent aussi bien leur survie que leur accès aux ressources naturelles ».
S'insurgeant contre les cessions foncières « conclues généralement dans l'opacité la plus totale » et « une nouvelle forme de colonialisme », Rita Uwaka, la responsable du projet Forest and Biodiversity ERA/FoE Nigeria et coordonnatrice de l'association Forest and Biodiversity Friends of the Earth Africa (FoEA), s'alarme contre un phénomène qui met en péril, tant les populations autochtones que la forêt et le climat.
Ainsi, dans son manifeste intitulé "Stop the land bazaar ! Plantations are not forests'', elle explique que « au nom de transformations structurelles, les terres africaines sont bradées à des multinationales pour un business sauvage qui viole les droits de la terre nourricière. Du Nigéria à l'Ouganda, du Mozambique au Libéria, les réalités sont identiques : les activités de ces compagnies s'accompagnent de violations des droits des populations autochtones et de dommages considérables sur la nature et le changement climatique ».
Et de rappeler qu'au Nigéria, la déforestation, qui résulte essentiellement de l'exploitation par les multinationales des terres forestières, est le deuxième plus important contributeur au réchauffement climatique, derrière les émissions de l'industrie pétro-gazière dans le Delta du Niger.
Souha Touré