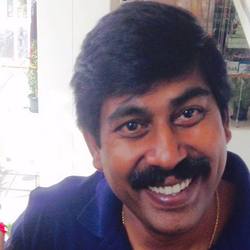 "Political correctness doesn't make business sense. Why should we shy away from the fact that India and China need large areas of land in Africa for cultivation?" Karuturi says.
The Telegraph (Calcutta) | 19 July 2016
Roses bloom, then thorns pop up
- A case study as India rethinks African greener-pasture strategy
Charu Sudan Kasturi
Naivasha/Nairobi, July 19: The broad white gates of the world's largest exporter of cut roses are shut. The fate of the flowers at Twiga Roses hinges on a court verdict. Pius Kimane, the production manager in charge of keeping the roses alive, can't talk about it.
When in 2005, Ram Karuturi, the Bangalore-based owner of Karuturi Global Ltd, bought 188 hectares of farmland in the lakeside town of Naivasha, 100km northwest of Nairobi, to cultivate roses, he was heralded as a bold Indian entrepreneur.
Over the next eight years, as the farm helped him emerge as Kenya's largest exporter and the world's biggest seller of cut roses - up to a million stems a day - Karuturi was cited by India as an exemplar of the country's economic investments in Africa. Others followed him, and by 2014, Indian companies had acquired or leased over 2 million hectares of land in Africa - the combined size of Delhi, Goa and Sikkim. Karuturi expanded into Tanzania and Ethiopia.
But the roses don't smell that good any more.
Lenders are accusing Karuturi of not paying back his debts. Taxmen have sued him for violating Kenya's tax code. Under pressure to pay up, he is liquidating his flagship flower company, called Karuturi, though two other firms he owns, called Surya and Rhea, survive. Banks have placed the Twiga Roses farm in Naivasha under receivership. The jobs of 2,300 workers - some say they haven't been paid in months - are in jeopardy.
Karuturi isn't willing to give up, but his success story in East Africa has also turned into a cautionary tale for the Indian government and private investors. India, which was encouraging its private investors to lease or buy African farmland, is pulling back, offering to purchase African produce instead.
"We will continue to export roses, and continue to hold the market," a defiant Karuturi told The Telegraph. "We can't give up, and we won't."
With banks taking over the farm, Kimane and chief security officer Gerald Makori at the Twiga Roses plot in Naivasha said they were not authorised to speak with journalists.
But telltale signs of Karuturi's recent struggles are visible all over the tarred, 10km Moi South Lake Road that runs along the edge of Lake Naivasha - home to wild buffaloes and impalas -- and boasts farms that collectively dominate Europe's flower industry. Karuturi alone controls 10 per cent of Europe's rose market.
Barely 200m from the Twiga Roses farm, a dirt track leads to the gate of Karuturi Hospital, set up by the firm at its peak but now shuttered, watched over by an anxious security guard and a lonely rooster.
Along the main road are rows of houses built by Karuturi for workers on his farm. Now, the settlement is a ghost town of jobless men and women -- these workers have now not had any work since May 5. And in late June, PricewaterhouseCoopers, in charge of managing the receivership, ordered them to vacate their homes by July.
Most workers spoke to this newspaper without sharing their names, saying they feared retribution. But one man, who identified himself only as Walter, said he was owed 20,000 Kenyan Shillings - about Rs 14,000 -- in past wages. "We are not going to leave these homes till we are paid our dues," he said.
The prospect of eviction is only the latest threat Karuturi's workers have faced, said Devlin Kuyek of the non-profit group GRAIN that has tracked complaints against international firms involved in agro-businesses in Africa.
In 2013, workers protested on the streets because of delays in the payment of their salaries, Kuyek said, adding that some were laid off the following year as Karuturi's troubles with tax authorities began. "The workers have been at the receiving end of many of the problems arising at the farm," Kuyek said.
The tax evasion allegations against Karuturi have also made him a poster boy for the Kenyan government's struggle to get multinational corporations to pay taxes, Kuyek said. Karuturi was accused of transfer pricing - undercharging a Dubai subsidiary for exports to pay fewer taxes in Kenya. Karuturi has settled the case, handing over $4 million in unpaid taxes.
"This does not give the impression of playing fair and square, but of cheating the Kenyan people of public services that they have a right to," Kuyek said.
Karuturi is fighting back - both against the allegations and the threat to his legacy as the world's largest exporter of cut roses.
The houses he built for the workers are testimony to his concern for them, he said. He is willing to sell the houses to the workers at a subsidised rate, he added, to ensure they have a home independent of the future of his business. And he has no intention of firing his remaining workers, he said.
"I'm not firing anyone," Karuturi said. "It would become a political crisis if I were to fire 2,300 workers. I'm not doing that."
And while the flagship Karuturi firm will liquidate in a "month or two," all the actual assets of Twiga Roses are owned by his two other firms, Rhea and Surya, he said. These firms will export the roses again, Karuturi said, once the "legal mess" over his court battle against receivership is settled.
"Our customers in Europe and elsewhere aren't bothered," Karuturi said. "We will remain the world's largest exporter."
But the Indian government is perturbed by challenges of the kind Karuturi has faced - it signed a deal with the Mozambique government to directly purchase lentils from that country without any procurement of land.
"Whenever you try and get land, there are controversies," Amar Sinha, secretary (economic relations) in the foreign ministry, had said before the Prime Minister's recent visit to Mozambique, South Africa, Tanzania and Kenya. "We are trying a new, more cooperative model."
To Karuturi, who has also offered to grow up to one million tonne of lentils for India on farm tracts leased in Ethiopia, the Mozambique model is an example of "political correctness."
"What the government is doing is politically correct," he said. "But political correctness doesn't make business sense. Why should we shy away from the fact that India and China need large areas of land in Africa for cultivation?"
The fate of his farm in Naivasha could determine how India approaches the knotty question of land acquisition overseas, especially in Africa, going ahead, officials said.
Back at the Twiga Roses farm, the flowers, covered by greenhouse shelters, are still watered, their care overseen by Kimane and his colleagues. But they haven't been cut and exported in two months.
"If you come back in two months, the fate of the farm should be clearer," Kimane said, asked when Twiga Roses would open again. But asked if the roses growing behind him would survive till then, his face broke into a frown.
"I can't say," Kimane said. "It's no longer in our hands."