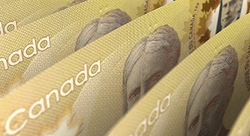 Bloomberg | 9 June 2016
Glencore Sells Agri Stake to Canadian Fund for $625 Million
by Dinesh Nair, Javier Blas, Matthew Campbell
Glencore Plc agreed to sell just-under a 10 percent stake in its agriculture unit to Canada's British Columbia Investment Management Corp. for $624.9 million in cash as it continues to cut debt.
The commodities trader and miner, which sold a 40 percent stake in the business to Canada Pension Plan Investment Board for $2.5 billion in April, will retain a majority 50.01 percent stake, it said in a statement on Wednesday. The agreement takes the value of disposals this year to $3.2 billion, compared to its target for 2016 of $4 billion to $5 billion.
"These transactions highlight the superior value of Glencore Agri, with its advantaged asset footprint and business model, relative to its closest peers," Glencore Chief Executive Officer Ivan Glasenberg said in the statement. The deal values Glencore Agri at $6.25 billion, the statement said.
Glencore shares rose as much as 5.9 percent in London after Bloomberg News first reported the sale on Wednesday. The stock slipped 1.6 percent to 143.40 pence as of 10:26 a.m. in London today. The company is valued at about 21 billion pounds ($31 billion). The sale is expected to close in the second half of the year.
Cutting Costs
Close all those tabs. Open this email.
Glencore has been selling assets and cutting costs under its program to reduce net debt to as low as $17 billion this year, compared with $25.9 billion at the end of 2015. The company was in talks with potential investors from Qatar, Saudi Arabia and Canada to sell a further stake in the agriculture unit, people familiar with the matter said last month. The business handles wheat, corn, barley, biofuels, cotton and sugar.
BCIMC, Canada's fourth-largest pension fund, has a history of investing alongside Canada Pension, including most recently as part of a consortium that aims to acquire Australian port and rail company Asciano Ltd. for roughly A$9 billion ($6.7 billion).
Excellent Opportunity
"Our investment in Glencore Agri provides an excellent opportunity for bcIMC to increase and diversify our exposure within the agricultural space, a sector we view as critical to supporting rising levels of global prosperity," Lincoln Webb, a senior vice-president at BCIMC said in a statement.
Barclays Plc, Citigroup Inc. and Credit Suisse Group AG were joint advisers to Glencore, and Linklaters LLP provided legal advice. Royal Bank of Canada advised BCIMC.
The Victoria, B.C.-based pension fund has about C$124 billion ($98 billion) in assets under management, and oversees the retirement savings of 526,000 plan members in the province as well as the insurance and benefit funds of 2.2 million people in British Columbia.
Glencore became a major agriculture player when it agreed to buy Canadian grain handler Viterra Inc. for C$6.1 billion ($4.6 billion) in 2012. With a global network of more than 200 storage facilities and 23 ports, the company buys products from farmers, processors and other suppliers and sells to customers including local importers and government agencies.
Expansion Plans
The commodities and mining firm has signaled plans to grow the agriculture business with its new partners, opening the door to further consolidation in the industry. Glasenberg said the two Canadian pension funds would help Glencore Agri "significant opportunities" emerging in the next few years.
In the past, the CEO has said the company needs to expand in the U.S. -- the world's largest exporter of agricultural commodities.
The latest sale by Glencore caps three years of intense deal making in the agriculture industry. Last year, Mitsubishi Corp. paid just over $1 billion for a 20 percent stake in food trader Olam International Ltd. Marubeni Corp., one of Japan's top-five trading houses, bought U.S. grain merchant Gavilon Holdings LLC for $2.7 billion plus debt in 2013.
Cofco Corp., China's largest food company, spent more than $4 billion over two years to build a global grain trader. It acquired the grains and oilseeds unit of Noble Group Ltd. and a majority stake in Dutch trader Nidera BV.
Peter Grauer, the chairman of Bloomberg LP, the parent of Bloomberg News, is a senior independent non-executive director at Glencore.