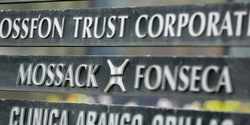 New Zealand's Overseas Investment Office has re-opened its review of the sale of Taranaki farmland to foreign investors after revelations stemming from the Panama Papers that the Argentinian owners were prosecuted for pollution and discharging toxic chemicals into a river in Buenos Aires
NZ Herald | 29 April 2016
OIO re-opens review of farmland sale
The Overseas Investment Office has re-opened its review of the sale of Taranaki farmland to foreign investors after Labour MP David Cunliffe revealed the Argentinian owners were prosecuted for pollution and discharging toxic chemicals into a river in Buenos Aires.
The OIO approved the $6 million sale of Onetai Station in Taranaki to Ceol and Muir Inc in 2014, a company linked to the Mossack Fonseca firm at the centre of the Panama Papers controversy. The owners behind it are Argentinian brothers Rafael and Federico Grozovsy.
Mr Cunliffe has questioned whether the brothers met the 'good character' requirements for OIO approval after uncovering documents showing a court found the Grozovsky brothers criminally responsible for chemical pollution of a river at their tannery in Buenos Aires in 2011. In a statement today, the OIO said those reports raised "serious issues" and it was now investigating them.
It came just a day after the OIO gave its handling of the 2014 decision the all-clear. It had reviewed that decision after discovering Ceol and Muir Inc was registered to the Mossack Fonseca offices.
Yesterday it released a statement said it was confident due process was followed and emphasised the foreign buyers had to "be and remain of good character" for OIO approval.
Mr Cunliffe said the OIO was supposed to be the 'gatekeeper' of New Zealand land and had to explain whether it had done its own checks on character or relied on their word. "They need to explain why they could not find what it took the Labour Party 30 minutes to turn up." He said the OIO also had to say what the consequences would be "If it is the case they weren't given full and frank information they need to be very clear about what the next steps are. That could include reversing the investment decision that was made."
In its statement after its earlier review of the decision said the consent was subject to a number of conditions, including access and property improvements. Some of those had been delayed and the OIO was following that up because it was not satisfied with progress.