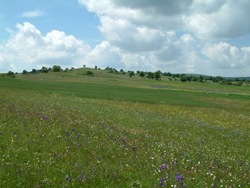 Romania Insider | 12 April 2016
Foreigners buy seven times more land in Romania's Arad county in one year
Individuals and companies have bought about 9,000 hectares of arable land in Romania's Arad county in the last 12 months, seven times more compared to the previous year.
As the demand grew, prices have steadily increased, reaching about EUR 10,000 per hectare, reports local Capital.ro.
This was the result of the law no.17 issued in 2014 that allowed foreigners to buy land in Romania. Since the law was introduced, about 17,000 files have been processed, said Ioan Martin, head of the Department for Agriculture of the Arad county. Some 12,000 of them are transactions involving individuals or companies from abroad.
In total, about 15,000 hectares have been sold in the Arad county the last two years, 10,000 hectares of which have been sold to foreigners.