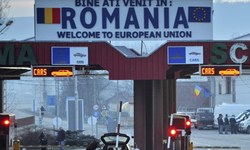 Romania Insider | 1 April 2016
Romania may change the rules for EU residents looking to buy farmland
by Irina Popescu
Foreigners from EU countries and those residing in Romania may be entitled to buy farmland located in towns or villages (intravilan), as well as woodland, according to a draft bill initiated by several Romanian MPs.
Moreover, foreign citizens may also get loans guaranteed by the Government for such acquisitions, reports local Profit.ro. The bill still needs to be discussed by the Parliament.
The current law only allows foreigners to buy agricultural land located outside the cities (extravilan).
The draft bill also comes with a series of conditions that will ensure a proper use of the land, according to the MPs. For example, those looking to buy agricultural land or forests must prove they have practiced farming and forestry for at least five years before the acquisition. Moreover, they would only be allowed to buy up to 50 hectares of farmland and use at least 80% of the purchased area.