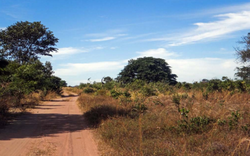 Sir, Gregory Meyer's article on pension funds investing in farmland (March 2) brings much needed attention to a critical issue. While we welcome the article's mention of our report on TIAA's farmland investments in Brazil, we are disappointed that it quotes from an email by TIAA dismissing the allegations in our report as "inaccurate and without merit", without providing grounds for such claims.
To be clear,
our report
accuses TIAA of creating a company structure to evade Brazilian legislation that restricts foreign investment in farmland. TIAA has not denied this obvious fact, saying only that its activities are not illegal. Our other major allegation is that TIAA violated its own guidelines in its acquisition of several farms, as these were acquired in an area of Brazil rife with land conflicts and from a businessman whom Brazilian legislators, prosecutors and scholars have publicly connected to illegal land-grabbing.
Our investigations were unnecessarily complicated by TIAA's refusal to disclose the location of its farms. In its glowing annual reports about its responsible farmland investing, TIAA provides only general information that cannot be independently verified. It is unfortunate that TIAA is responding with unsubstantiated denials to dismiss our report, which is the only independent investigation of its farmland acquisitions in Brazil to date.
Signed,
Rede Social de Justiça e Direitos Humanos
GRAIN
Inter Pares
Solidarity Sweden – Latin America
Click here to read and download the full report, "Foreign pension funds and land grabbing in Brazil"