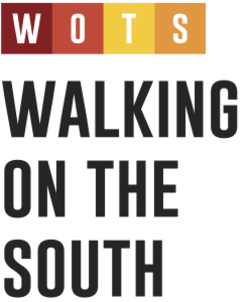 Call for contributions
TERRA, TERRENO O TERRITORIO?
Associazione Culturale W​OTS? Walking on the South
Le recenti crisi economiche, energetiche e finanziarie hanno visto una rinnovata pressione sulla "terra" a livello globale che si è tradotta in un crescente numero di investimenti su larga scala da parte di governi, multinazionali e attori della finanza. Se posizioni neoliberiste li identificano come un veicolo per lo sviluppo, esistono diverse posizioni critiche che vedono in questa nuova "corsa alla terra" una vera e propria spartizione neocolonialista, identificata come l​and grabbing a causa del carattere predatorio e degli impatti socio­ambientali di queste pratiche.
A seguito del congresso internazionale
L​ANDAC
tenutosi a Utrecht nel mese di luglio 2015, si è sentita l'esigenza di stabilire un punto di incontro che permetta la condivisione di idee, il contatto tra gli attori e i partecipanti al dibattito sulla terra, ancora non sufficientemente sviluppato in Italia, e infine il consolidarsi di relazioni durature.
Il collettivo WOTS? Walking on the South si è offerto di rispondere a questo bisogno diventando g​atekeeper del dibattito su tutte le questioni collegate alle recenti pressioni, rivendicazioni e contrapposizioni sulla terra e sulle risorse naturali con un focus particolare su: le acquisizioni di terra, il consumo di suolo, il crescente ruolo degli investimenti e il cambiamento dei sistemi agroalimentari, il ruolo del diritto e dei sistemi di regolamentazione nazionali, internazionali e il pluralismo giuridico, ma anche il tema del lavoro nei campi, la prospettiva di genere e quella inter e intra generazionale.
Questo D​ialogo ha lo scopo di raccogliere un insieme di contributi provenienti da tutti coloro che siano interessati a partecipare da prospettive disciplinari e professionali differenti: ricercatori, decisori politici, pianificatori, cooperanti, attivisti, blogger, video­makers, fotografi, giornalisti e cittadini interessati al tema della gestione fondiaria e a tutti quegli ambiti che nella loro quotidianità si trovano a dover considerare il loro rapporto con la terra.
I contributi dovranno essere in grado di tradurre conoscenze complesse in un linguaggio semplice e fruibile al pubblico in generale, senza togliere qualità al dibattito. Saranno pubblicati in un primo momento sul sito di
W​OTS?
.​Successivamente si procederà alla realizzazione di un volume collettaneo con codice ISBN scaricabile gratuitamente oppure acquistabile in formato cartaceo con servizio p​rint on demand.​ Le proposte (​titolo provvisorio e un abbozzo di idea) oppure i contributi d​evono essere inviate a i​
[email protected]
.​
WOTS? è una piattaforma d​el pensiero critico c​he promuove l'informazione indipendente, la divulgazione della ricerca accademica, nonché il dialogo tra differenti attori sociali in quattro aree tematiche: cittadinanze e diritti umani, ambiente e territorio, economia sociale e solidale, comunità internazionale. La piattaforma è curata da un collettivo transnazionale di ricercatori, studenti, cooperanti, blogger e attivisti sparsi in tutto il mondo.
Associazione Culturale W​OTS? Walking on the South
Via Emilio Brusa, 31, 10149 Torino (TO).
CF. 97762380018
Email:
[email protected]
​
Web:
w​ww.wots.eu