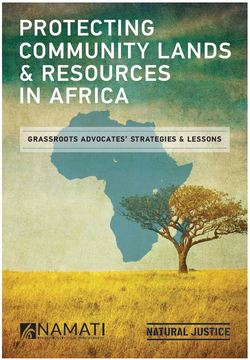 Namati & Natural Justice | 2016
BOOK: Protecting Community Lands & Resources in Africa: Grassroots Advocates' Strategies & Lessons
By Stephanie Booker, Rachael Knight, Marena Brinkhurst
In 2013, a group of 20 expert advocates from across Africa gathered for a three-day symposium to share experiences and practical strategies for effectively supporting communities to protect their lands and natural resources. The symposium illuminated many similarities between the types of threats to communities' land and natural resource claims, as well as underlying factors that drive and exacerbate the threats.
Since the symposium, pressures on community land and natural resource rights have only increased. it is more necessary than ever to share strategies, successes, lessons, and resources across a wide network of local practitioners, legal champions, policy advocates, media allies, and supporters.
This book is a collection of case studies and analysis written by practitioners, for practitioners. Together, they share a variety of ingenious, creative, and practical strategies for proactively confronting the forces that undermine community land and natural resource tenure security in Africa.