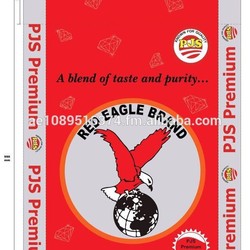 PJS Rice is owned by the
PJS Group
of Dubai, which is a subsidiary of Pajson Holding of Singapore.
Leadership | 17 August 2015
Firm to invest $100m in rice farming
by Abu Nmodu
A Rice Farm Consortium investing in a 7,500 hectares of rice farm in Saminaka, Borgu local government area of Niger State will spend $100million and employ 4,000 youths in the state.
This disclosure was made over the weekend when Niger State governor Abubakar Sani Bello visited the area as part of his plan to attract investors to the state to take advantage of the rice farming potential of the state.
The governor stated during his visit to the farm that both foreign and local investors will be encouraged to invest in rice production in Niger State.
A statement by the chief press secretary to the governor indicated that the 7,500 hectares of rice farm will provide 4,000 jobs, and that the farm has been leased for 10 years from Upper River Basin by PJS Rice, owners of Pearl Universal Impex Rice Mill located in Bida.
Consequently, the governor was quoted as saying, "The state has been blessed by God Almighty with many water resources for convenient all year round rice farming. In Borgu alone, we have Swashi Dam and Kubuli Dam among others, aside from the Auna Dam and other dams of different sizes in all the three zones of the state."