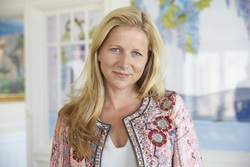 Cristina Stenbeck, Executive Chairman of Kinnevik
Kinnevik | 11 November 2015
Kinnevik sells Rolnyvik for a cash consideration of SEK 400m
Investment AB Kinnevik today announced that it has sold its Polish agricultural business Rolnyvik for a total consideration of approximately SEK 400m in cash.
Rolnyvik, an agricultural business comprising 6,700 hectares of land in Poland, was founded by Kinnevik in 2000. The acquirer of Rolnyvik is a Polish enterprise within the agricultural sector.
The transaction is in line with Kinnevik's strategy of focusing its resources on building a select number of successful digital businesses and reducing the number of businesses owned.
The fair value of Rolnyvik in Kinnevik's accounts was SEK 250m as per 30 September 2015.