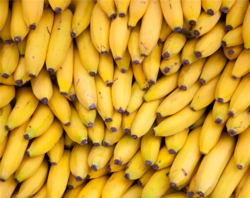 Banco Latinoamericano de Comercio Exterior has arranged a loan for companies of Ecuadorian agribusiness conglomerate with diversified business activities in banana plantations, dairy, and fertilisers.
Trade & Export Finance | 9 September 2015
Bladex leads $102 million secured loan for Ecuador agri-company Favorita
By Jonathan Bell
Banco Latinoamericano de Comercio Exterior (Bladex) has arranged and closed a $102 million, syndicated loan in favour of companies belonging to the Favorita Group; a leading Ecuadorian agribusiness conglomerate with diversified business activities including bananas, dairy, and fertilisers. The transaction marks the largest syndicated loan for Favorita and successfully broadens the company´s pool of bank relationships.
The named borrowers on the documentation are Favorita Trading Company and Fertisa Fertilizantes, Terminales I Servicios, companies belonging to the Favorita Group. Proceeds of the loan will be used to improve the company's debt maturity profile and for trade finance purposes. The loan has a four–year tenor. Bladex was the sole lead arranger and bookrunner of the transaction, and will act as the administrative and collateral agent.
The loan was launched in June and received strong support from several financial institutions based in Panama, Central America and the Caribbean, several of which are new relationships to the borrower.
Rafael Wong, Favorita's chairman, comments: "The success of this syndicated loan demonstrates the attractiveness of Favorita's business model to a wide investor base and reinforces the confidence of our traditional financing partners which continue believing in our company. This facility will allow us to improve our overall financing structure and provide a platform to achieve our business goals over the medium-term."
Rubens Amaral, Bladex's CEO, states: "We are very pleased with the structuring and syndication of this important facility for our valued client Favorita, a well-established exporter of agricultural goods from Ecuador. "This successful transaction underscores Bladex's knowledge and commitment regarding Latin America, and its effectiveness in supporting its clients with financing solutions that are designed to meet their needs, while offering participants the opportunity to invest in leading companies in our region. Our syndications desk performed very well, securing the participation of several major Latin American banks in this important deal."
Vicente Wong, Favorita's CEO, adds: "We are pleased to have chosen Bladex to arrange for us this important facility, which not only brings value to our company, but also to the thousands of families that are linked to Favorita. This facility allows us to further strengthen our diversified business model and to focus on increasing market share, by offering greater added value to our clients."
Bladex is a multinational bank originally established by the central banks of Latin-American and Caribbean countries, to promote foreign trade finance and economic integration in the region.