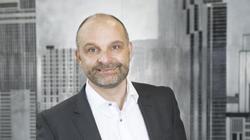 "It doesn't matter that management teams coming into the sector aren't experts in agriculture. The industry would do well to take some inspiration from other sectors," says Jesper Lyhne, CEO of the Danish agriculture finance bank Landbrugets Finansieringsbank (LFB)
unquote | 20 Aug 2015

Agriculture investing: growing fields of green

Agriculture has never been a popular sector for private equity plays, but agriculture businesses across Europe are in need of what GPs can bring to the table. Mikkel Stern-Peltz reports

Though private equity has a history of investing in traditional sectors, with a particular fondness for classic industrials and production companies, agriculture – arguably the oldest production industry – has been left virtually untouched by GPs in Europe.

The acquisition of farming group Spearhead International by US specialist agribusiness private equity firm Paine & Partners in early July is the most recent of fewer than 10 deals for European farming businesses in the past two decades.

However, demand for agricultural products is strong, with demographic and dietary changes supporting a long-term growth in demand for the industry's supply. The OECD's analysis of dairy consumption between 2013-2021 suggests global demand for fresh dairy products will increase by more than 20% over the period, with meat seeing demand grow across all types.

"Dietary changes due to increasing population and growing middle classes globally are macro themes that underpin pretty strong, resilient demand," says Kevin Schwartz, president and founding partner of Paine.

Bring home the bacon

Though demand is strong and growing, prices are highly volatile and difficult to predict. For example, the average price for pork across the EU has fluctuated from 111.61p/kg in 2011 to a peak of 167.17p/kg in 2013, and dropped below the 100p/kg mark earlier this year.

"The key is making sure you mitigate the inherent risks and a lot of that is through diversification and scale," says Schwartz. "You need to understand where in the value chain you want to be deploying capital that's attractive on a risk-adjusted basis and making sure you're mitigating some of the headline risks that can be a challenge in agribusiness, such as weather and commodity price volatility."

Despite Spearhead owning substantial land holdings, Paine overwhelmingly invests in agriculture operating companies, agriculture technology providers, and companies that provide input to the farmers, such as seed, feed, fertiliser and pesticides. "We'd rather be selling the valuable input to the farm, rather than own the land and take that direct production risk and land value risk," Schwartz says.

While Paine exclusively invests in the agricultural sector, generalist funds have been seen to back agribusinesses too. This month, Altor and Bain Capital sold Ewos – a supplier of feed and nutrition for the international aquaculture industry – to Cargill for €1.35bn. Earlier this year, Altor and Goldman Sachs jointly acquired animal feed enhancement product manufacturer Hamlet Protein from Polaris, netting the latter a 4x money multiple.

Interest in agribusiness from generalists has strengthened in recent years, as large private equity firms have identified the attractive macroeconomic dynamics of the sector.

"It's undeniable there's growing interest in the space, a greater understanding of the attractiveness of the macro dynamics," says Schwartz. "On the institutional investor side, there's more and more interest in having exposure to agribusiness, without question. We saw that in our fundraising for our fourth fund at the end of last year."

Despite agriculture being an $11tn industry, and some GPs being active in the vertical market, overall it remains an underrepresented industry segment from a private equity perspective.

Farm finance

Investing in farm suppliers and agribusinesses affords private equity good return prospects, and several generalist funds have been active in the sector over the years, while buyouts of farm operators and owners have been near non-existent.

On the surface, farm operations share several traits typically seen in investments by private equity firms in other industries, and across several private equity deal types.

European livestock, dairy and crop-farm operations are often clear cases for consolidation and expansion, operational improvements, management development or change, and growth through investing in technological upgrades.

Though an unusable agricultural production system may be as worthless as an unusable factory, agriculture will always be underpinned by arable farmland at its foundation, which has a relatively fixed value. In addition to this real-estate component, there is a staple goods aspect, and agriculture operations are in some cases ripe for investors with strong turnaround expertise.

With that in mind, farms across Europe are looking for capital from outside investors. Many farms are saddled with varying levels of debt following rapid expansion before the 2008 financial crisis, which has landed some operations in liquidity traps as global food prices dropped.

The Danish precedent

In Denmark, for instance, a large part of the agriculture industry is currently facing a crisis, as banks have lost their patience with farms that expanded in the years leading up to 2008.

Up through the 2000s, many Danish farms built very large-scale production facilities and part of this involved taking out loans against the equity that had been built up by artificially inflated land values.

Since then, the land value has dropped and that equity has been wiped out, but the loans against them remain and exceed the farmers' net asset value, destroying their equity capital and liquidity, while leaving banks holding the defaulting debt.

The result is a number of large-scale farming operations facing bankruptcy. With a lack of equity and low liquidity – and banks unwilling or unable to refinance and restructure – farmers are unable to invest in improvements or expansions to remain competitive. However, a healthy and well-run farm operation will have very good profit margins, on the same level as many other industries.

According to Jesper Lyhne, CEO of the Danish agriculture finance bank Landbrugets Finansieringsbank (LFB), the troubles are most prevalent with pig and dairy farmers: "The system is lacking capital and liquidity now."

LFB works with banks and farmers to restructure farm operations in debt and liquidity troubles, but Lyhne says many banks have lost patience with farmers.

In an increasing number of cases, the restructuring and refinancing that farms need cannot be agreed on with the lenders. "One way or another the industry needs an injection of capital, so it's a relevant question to ask if private equity is an option," says Lyhne.

Transition management

The tendency in farming operations has long been towards consolidation and expanding from smaller farms into large-scale operations. While some farmers have been able to rise to their change in role from farmer to CEO of a large business, questions have been raised about whether farmers perhaps are better off focusing on farming, leaving the administration and management duties to others.

The door is open for private equity to do what it excels at in these cases, and bring in strong management, leaving operations to skilled farmers. "It doesn't matter that management teams coming into the sector aren't experts in agriculture. The industry would do well to take some inspiration from other sectors," says Lyhne.

From an exit perspective, options may be somewhat limited, but clear candidates could emerge. On the one hand, and if marketed right, farming operations could be attractive to major food operators looking to secure supply chains. But because agricultural operations are subject to cyclical fluctuations in the short term, long-term institutional investors are most likely the best option for exiting investments in farmland.

Some pension funds, including the Swedish AP funds, have invested in the sector. And with the Wellcome Trust acquiring the Co-operative Group's farm operations for £249m last year, a substantial payout could be in store for private equity firms willing to take on the risk and plough capital into the farming business.