Deal Street Asia| 17 August 2015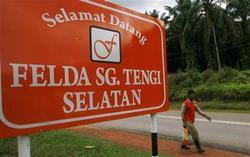 The proposed deal will see FGV, fork out MYR2.37 billion in cash ($592.5 million) and issue 95 million new shares to fund the acquisition of Eagle High.
FGV aims to seal deal for Eagle High stake by end October
Felda Global Ventures Holdings Bhd (FGV) aims to enter into a definitive agreement for its proposed acquisition of a 37 per cent stake in Indonesian palm oil company PT Eagle High Plantations Tbk by October 31 this year.
In a filing with Bursa Malaysia, FGV said it has "substantially" completed the due diligence process on the proposed deal with the Rajawali Group, of which the Eagle High is a subsidiary.
Eagle High is the third-largest plantation group listed in Jakarta.
"The company and the vendors are in the midst of finalising confirmatory due diligence and negotiating the terms of the definitive documentation (including the conditional sale and purchase agreements) and aim to sign the definitive documents as soon as reasonably practicable, and in any event by no later than Oct 31, 2015," the filing stated.
FGV is also acquiring a 95 per cent equity interest in vendor Rajawali's sugar project for MYR249 million, according to its announcement in June.
FGV chief executive officer Mohd Emir Mavani Abdullah had earlier said the due diligence process was expected to be completed by the end of this month.