Agri Investor| 4 August 2015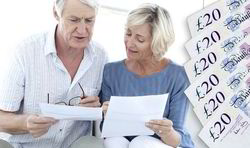 TIAA-CREF Global Agri II holds final close
By Julia Lee
TIAA-CREF has closed its second global agriculture fund, TIAA-CREF Global Agriculture II, on $3 billion, exceeding its $2.5 billion target. The fund had raised $1.7 billion by mid-June.
The fund has 20 investors, including several returning investors from Fund I, which closed in May on $2 billion, surpassing its $1.5 billion target.
Commitments to Fund II include $750 million from Swedish pension AP2 and $200m from New Mexico State Investment Council. Other institutional investors include Cummins UK Pension Plan Trustee, the Environment Agency Pension Fund, Greater Manchester Pension Fund, and the TIAA general account. The vehicle will invest into high-quality farmland in North America, South America and Australia.
"With its low correlation to traditional asset classes like stocks and bonds, farmland offers excellent portfolio diversification benefits for investors and a hedge against inflation," Jose Minaya, senior managing director and head of TIAA-CREF's private markets asset management, said in a statement. "The macroeconomic fundamentals for investing in farmland are very positive and we view the launch of this new strategy as a testament to the ongoing potential and attractiveness of this asset class."
The assets will be managed by Westchester, a majority-owned subsidiary of TIAA-CREF.
TIAA-CREF provides pensions for academic, research, medical and cultural fields, and has $869 billion in assets under management.