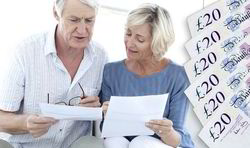 The Environment Agency Pension Fund, the Greater Manchester Pension Fund and the UK pension scheme for US manufacturing company Cummins are UK-based asset owners backing the venture
Investment & Pensions Europe | 4 Aug 2015
AP2, EAPF back $3bn TIAA-CREF global agriculture fund
BY JONATHAN WILLIAMS
Sweden's AP2 and UK local authority funds are among the backers of a $3bn (€2.7bn) global agriculture fund.
The Environment Agency Pension Fund (EAPF), the Greater Manchester Pension Fund and the UK pension scheme for US manufacturing company Cummins are UK-based asset owners backing the venture, which has also attracted support from the New Mexico State Investment Council.
A total of 20 investors backed the venture, announced
weeks after AP2 and Greater Manchester threw their support behind Global Timber Resources
, also launched by TIAA-CREF.
The new agricultural partnership, TIAA-CREF Global Agriculture II (TCGA II), had a target raise of $2.5bn and follows on from TIAA-CREF's
previous efforts backed again by AP2 and a number of Canadian asset owners
, including the British Columbia Investment Management Corporation.
The new partnership will target high-quality farmland assets across North America, South America and Australia.
Jose Minaya, senior managing director and head of private markets asset management at TIAA-CREF AM, praised agriculture's low correlation with other asset classes.
"The macroeconomic fundamentals for investing in farmland," he said, "are very positive, and we view the launch of this new strategy as a testament to the ongoing potential and attractiveness of this asset class."
He said the new fund would benefit from the local expertise of leading farmland asset managers, Westchester Group Investment Management, a TIAA-CREF majority-owned subsidiary.
The EAPF's commitment to the venture comes as it
targets a 25% exposure to real assets
, with commitments to date at £230m (€327m).
For its part, AP2 last year announced that it would allocate a
further $1bn to real assets
and
scrutinise its farmland holdings more closely
.