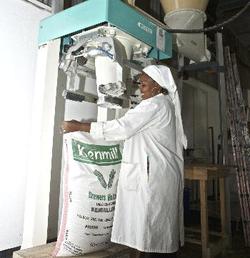 Reuters | Jul 9, 2015
Private equity firm Fanisi buys stake in Tanzanian agro-processor
DAR ES SALAAM, July 9 (Reuters) - Kenya-based private equity house Fanisi Capital said on Thursday it had bought a stake in a Tanzanian agro-processing company for $6 million, expanding its footprint in the region.
Fanisi, which is focused on east Africa's fast-growing economies, said it had acquired a "significant minority stake" in Kijenge Animal Products Ltd - a mid-sized maize flour milling, animal feed milling and poultry production firm based in the northern Tanzanian town of Arusha.
"This deal marks our first transaction in Tanzania and is in line with our sectoral focus areas of agribusiness in the east African region," said Tony Wainaina, Fanisi Capital's managing partner.
Fanisi has a $50 million fund which is backed by the International Finance Corporation, Norfund, Proparco, Finfund, Soros economic development fund and Ludin of Canada.
The private equity house has also invested in a Kenyan meat processor and a Rwandan grain handling business. (Reporting by Reporting by Fumbuka Ng'wanakilala; Editing by George Obulutsa and Pravin Char)